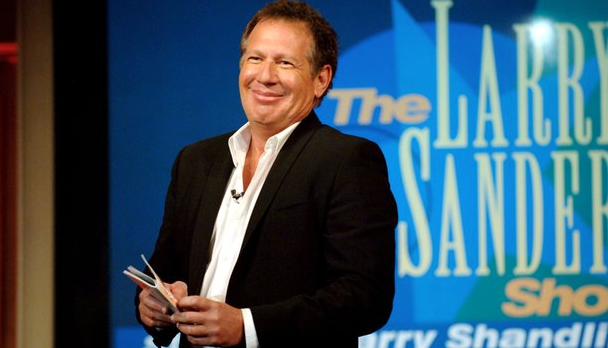 Actor, Comedian Garry Shandling Dead at 66
24 Mar, 2016
Garry Shandling, a comedian and actor best known for his work on the pioneering cable television comedy series, "The Larry Sanders Show," died on Thursday at age 66, according to the Los Angeles Police Department.
Shandling, who began his showbiz career as a writer for TV sitcoms such as "Welcome Back, Kotter" and "Sanford and Son," was transported from his Los Angeles home to an area hospital where he was pronounced dead, LAPD officer Aareon Jefferson said.
The circumstances of his death were not immediately confirmed, but the celebrity news outlet TMZ.com reported Shandling suffered a heart attack.
Tributes to the innovative funnyman, known for a somewhat socially awkward, nervous comic persona, immediately poured in from the comedy world at news of his death.
A frequent, longtime fixture on broadcast television talk-show circuit, Shandling made his biggest splash on cable television in its early days.
He created and starred on the Showtime network's "It's Garry Shandling's Show" in the mid-1980s, a program that defied convention by calling attention to the conceit of the show itself, going so far as to integrate the studio audience and the set into the action. It ran for 72 episodes, through 1990.
The show earned several Emmy nominations. But he went on to greater commercial and critical acclaim with another show-within-a-show series, "The Larry Sanders Show," which ran from 1992 to 1998 on HBO.
It starred Shandling as a satirically exaggerated version of himself hosting a fictional late-night TV talk show, drawing on his real-life experiences as a stand-up comic and guest host for NBC's "The Tonight Show starring Johnny Carson."
Shandling won an Emmy in 1998 for his writing on the series finale.
Co-starring Jeffrey Tambor and Rip Torn, "Larry Sanders" was one of HBO's first big successes and is seen as a forerunner for parody-heavy comedy hits that came after it, including ""Entourage," "30 Rock" and "Curb Your Enthusiasm."
A Chicago native, Shandling grew up in a Jewish family in Tucson, Arizona, before moving in the 1970s to Los Angeles, where he first worked in advertising and later became a script writer for TV sitcoms and developed his own stand-up comedy act.
He went on to appear as a regular fill-in host for Carson on the "The Tonight Show" and declined an NBC offer to take over as permanent host of the "Late Night" show when David Letterman made his high-profile move to CBS in 1993.
Reuter
Image EW twitter
Mentioned In This Post:
About the author