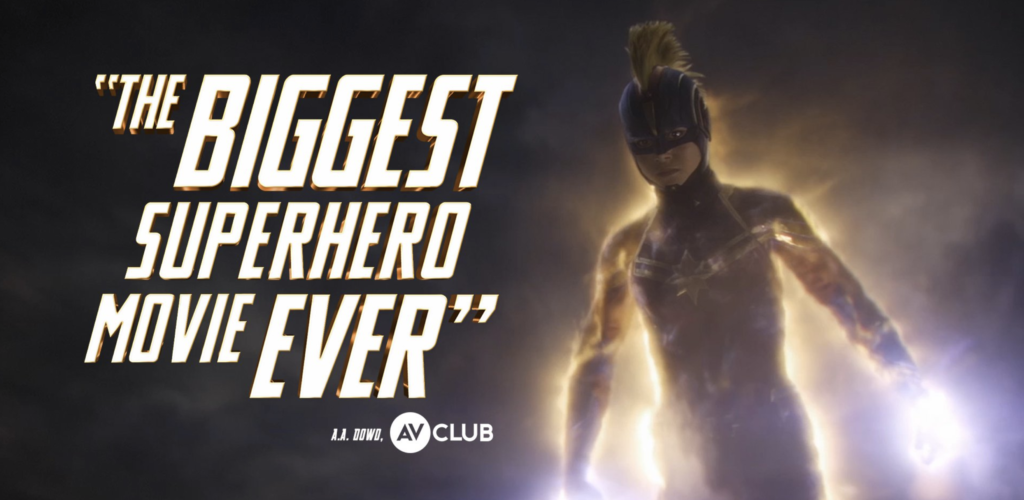 All Records Broken
29 Apr, 2019
Marvel's Avengers: Endgame obliterated numerous records in its $1.2 billion worldwide launch — a mind-boggling opening that came in nearly $600 million ahead of the previous mark set a year ago by Avengers: Infinity War.
The superhero pic is the culmination of the previous 21 films in the Marvel Cinematic Universe, a blockbuster series that commenced with Iron Man in 2008.
"From the very beginning with Iron Man, all we've wanted to do was tell stories that brought these characters to life onscreen the way we've experienced them as fans of the comics," Marvel Studios president Kevin Feige said Sunday morning in a statement.
The Russo brothers, who directed Endgame and Infinity War back to back, added, "We poured our heart and soul into Avengers: Endgame, hoping to tell a story that would inspire audiences around the world. Our family of cast and crew felt honored to be entrusted with bringing the Infinity Saga to a close. To Kevin Feige, everyone at Disney and Marvel, and the incredible, global community of fans — thank you."
The following is a guide to all the records broken (not adjusted for inflation):
Biggest Global Launch — $1.2 Billion
Endgame's massive worldwide haul of $1.209 billion easily topped the previous record $640.5 million debut of Avengers: Infinity War on the same weekend a year ago. It helped that Endgame opened simultaneously in China, while Infinity War debuted in the Middle Kingdom two weeks after rolling out in much of the rest of the world. When factoring in China's opening, Infinity War debuted to roughly $847 million worldwide.
Biggest Opening in North America — $350 Million
Infinity War was the previous record holder at $257.6 million, followed by Star Wars: The Force Awakens ($248 million), Star Wars: The Last Jedi ($220 million) and Jurassic World ($208.8 million).
Biggest International Debut — $859 Million
It took Endgame only three days — Wednesday through Friday — to surpass the high-water mark of the foreign debut of The Fate of the Furious ($443.2 million) before finishing Sunday with its massive offshore total.
Biggest China Opening — $330.5 Million
Endgame's foreign tally includes a record-shattering five-day launch of $330.5 million in China, where it's already the No. 4 Western film of all time. The pic also scored the biggest opening day of all time there with $107.8 million.
Widest Release of All Time in the U.S. and Canada
Disney made up for Endgame's three-hour running time by opening the movie in 4,662 theaters in North America, besting the location count of Despicable Me 3 (4,529), Jurassic World: Fallen Kingdom (4,475), Infinity War(4,474) and The Twilight Saga: Eclipse (4,468).
Most Showtimes in History
AMC Theatres alone hosted at least 63,000 showings across its circuit, beating Black Panther by more than 10,000. And nearly 20 locations remained open from Friday-Sunday, or 96 hours, to keep up with demand.
Top Wide Opening Location Average — $75,075
The Force Awakens, which bowed in 4,134 sites, was the previous record holder with an opening location average of $59,982.
Biggest Opening/Single Day Domestically
The superhero pic earned a massive $156.7 million on its first Friday, including $60 million in Thursday evening previews, to easily topple the mark set by The Force Awakens on its first Friday with $119 million, including $57 million in previews.
Biggest Saturday Domestically
Endgame grossed another $109 million on its second day, dwarfing Infinity War's Saturday gross of $82.1 million.
Fuels Top Domestic Weekend of All Time
Combined ticket sales clocked in at $397 million-plus in North America, by far the top showing of all time. The previous record of $314 million belonged to the weekend Infinity War opened.
Makes History in Numerous Foreign Markets
In addition to China — where it is already the No. 4 title of all time — Endgame scored the biggest opening weekend in 43 markets, including the U.K./Ireland, Australia, South Korea, Brazil, Mexico, Argentina and France. And it set single day records in 29 markets.
Top Imax Opening
The large-format exhibitor contributed $91.5 million, an all-time best and nearly double the previous Imax opening weekend record set by The Force Awakens with $47.6 million. (The Russo brothers shot the film with Imax cameras.)
Top Advance Preseller
Online ticket services Fandango and Atom Ticket say Endgame racked up more advance sales than any title in history.
THR.com
Image avengers twitter
Mentioned In This Post:
About the author