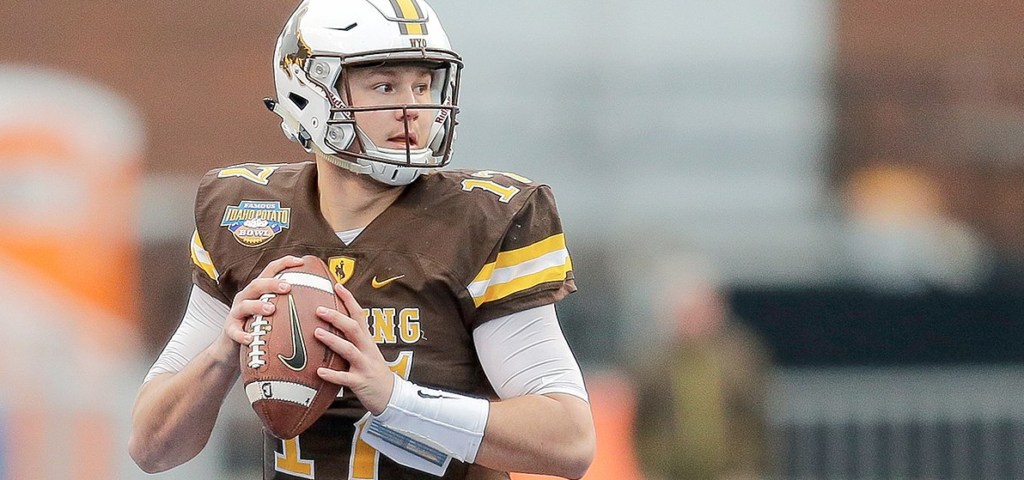 Are Old Tweets Gonna Cost Josh Allen Millions?
26 Apr, 2018
Josh Allen, the Wyoming quarterback who could potentially be the No. 1 pick of the NFL draft, apologized early Thursday for offensive tweets — which included several racial slurs — that he wrote when he was in high school but re-surfaced Wednesday night.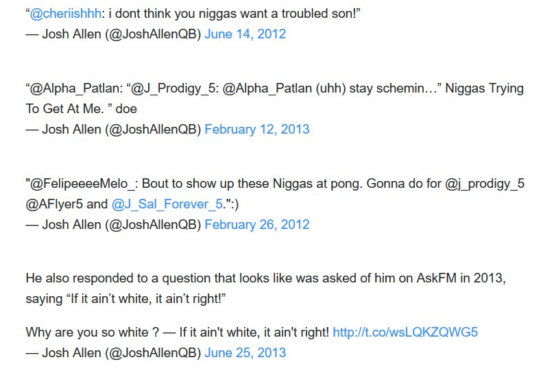 Allen, who will be 22 next month, owned up to the tweets, which were from from 2012 and 2013, and apologized to ESPN.
The tweets, which no longer appear on his Twitter account of more than 17,000 followers, were flagged by Yahoo! Sports on Wednesday. They included several posts with a racial slur towards African-Americans. Allen is white.
Allen also jokingly tweeted, in 2013, "if it ain't white, it ain't right!" A 2011 posting read: "I hate LeBron."
To this point, Allen had been considered a first-round lock and a possible target of the Cleveland Browns, who own the first and fourth overall picks of the draft.
USA Today
Image 18dMedia twitter
Mentioned In This Post:
About the author