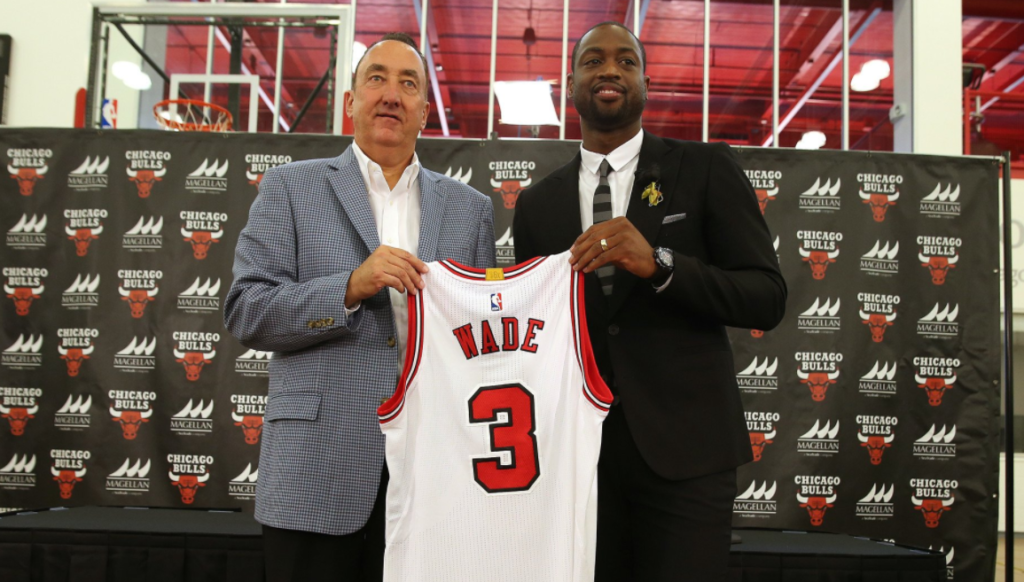 Are The Bulls Saying Bye To D Wade?
22 Sep, 2017
This offseason, Dwayne Wade has worked out with former teammate LeBron James and talked about his hopes to discuss his "future" with the Chicago Bulls' front office, all while being the subject of buyout talks virtually the entire time.
Just weeks ago, he said he was prepared to start the season with the Bulls, but talks of an exit from Chicago still loom. Bulls executive vice president John Paxson — in an interview today with "The Mully and Hanley" on WSCR-670 AM — said the team is open to buying out Wade from his deal … with some caveats.
K.C. Johnson of the Chicago Tribune has what Paxson said, as well as some insight into what it means for the Bulls and Wade:
While the Bulls haven't spoken with Wade directly, Paxson did say general manager Gar Forman has had dialogue with Wade's representatives in recent weeks. Bulls training camp begins Monday with Media Day activities.

"Some dialogue is going on," Paxson said on The Score. "We understand where (Wade) is at this time of his career. We're more than willing to work with him. But as I said when we had the press conference to introduce the new players after the draft, we have to always do what's in our best interest. So there has to be something that is mutually agreed upon. It can't be something the player wins because that's what he wants.

"We want to work with Dwyane because we respect him very much. If he doesn't want to be here, then we want to do (the buyout). But again, the bottom line is always — and it has to be — that we have to do what's in our best interest."
NBA.com
Image bulls_fanly twitter
Mentioned In This Post:
About the author