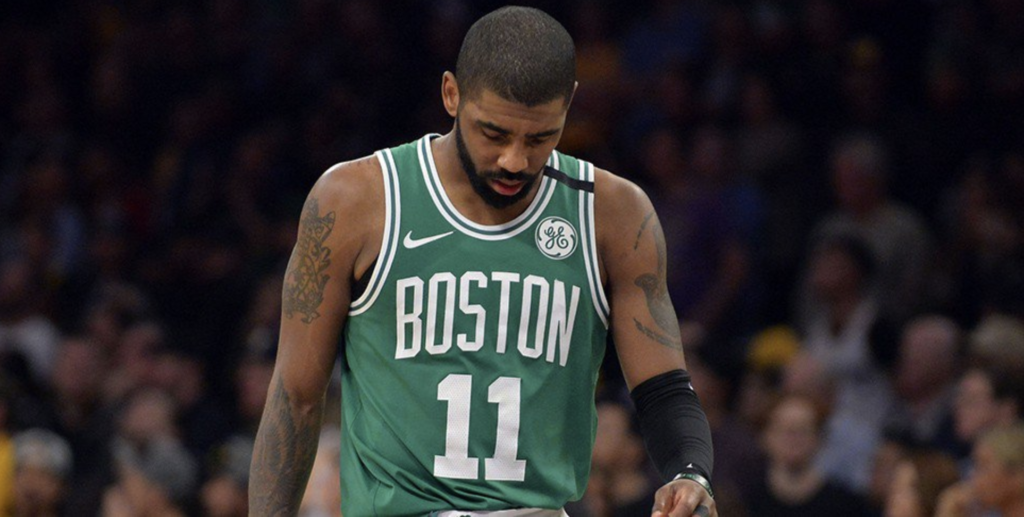 I see you @kyrieirving 👀 pic.twitter.com/TalwZPrkfa

— Ruchi Jain (@ruchijain4_) March 3, 2019
Be Careful What You Wish For!
04 Mar, 2019

"I'm not going to miss any of this shit when I'm done playing,"
When someone mentioned the cameras were on, he replied "I don't care if it is."
Kyrie Irving, 26, wasn't happy with the hoopla surrounding his entrance to TD Garden on Sunday night. The Celtics leader is averaging a team-high 23.4 points and 6.9 assists.
It earns him the camera treatment; understandably, that can be frustrating. And the Boston Celtics point guard continues to face a media onslaught and continues to find ways to make his irritation known.
The Celtics will almost certainly make the playoffs, but they'll do so with a lesser seed than everyone believed would be the case. Following Sunday's 115-104 loss to the Houston Rockets, in which James Harden put up 42 points and the Celtics lost their fifth game in six tries, Irving had few words for the media.
He spoke for all of one minute and 21 seconds with little substance to offer.
Yahoo Sports
Image ruchijain4_ twitter

Mentioned In This Post:
About the author