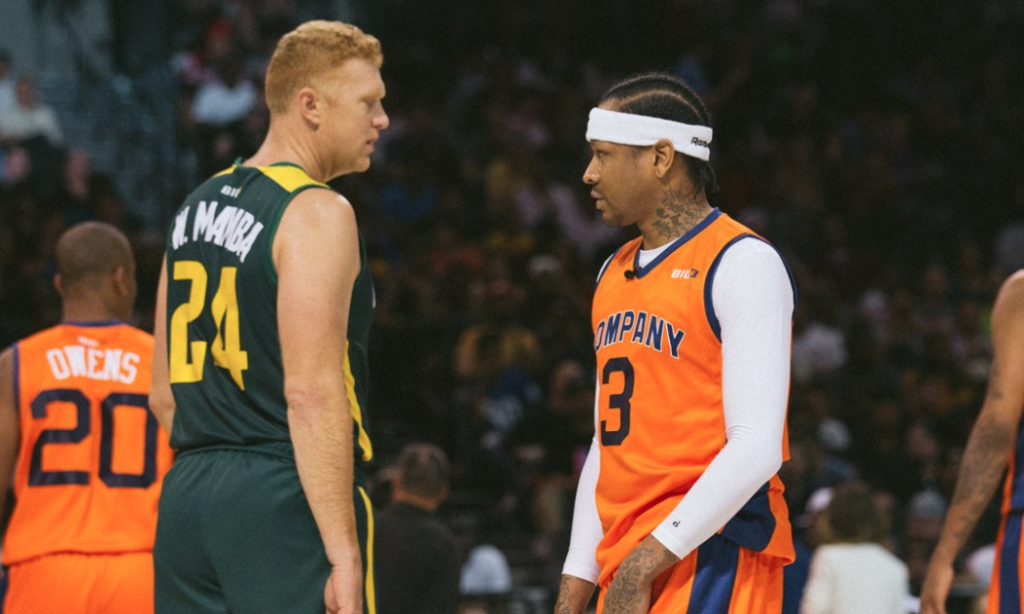 Big 3 Basketball Is Coming Tonight and It's Here to Stay
26 Jun, 2017
The throwback jerseys filled the floor seats, most of the lower bowl and even part of the upper deck at Barclays Center. Fans came to see something new, a basketball league invented for people who used to love basketball, and they came wearing the gear of their favorites.
They came to see Allen Iverson, Kenyon Martin, Jason Williams, Mike Bibby — OK, for many it was mostly Iverson — but they came also to see what the heck the BIG3 was all about.
And they left happy, if almost as exhausted as the players.
BIG3's inaugural event — a four-game afternoon of 3-on-3 basketball brought to you by Ice Cube and a bunch of retired NBA players — was nothing short of a success. The Brooklyn crowd topped 15,000 and included Whoopi Goldberg, LL Cool J, James Harden and Paul Pierce. Those stars came to see their old stars, same as the fans, and they came to see basketball the way they remembered it.
That's what they got.
Those not in attendance can watch BIG3's first games Monday night on Fox Sports 1 (8 p.m. ET) in tape delay. That should be an interesting experience in its own right because of the tape-delay nature.
For The Win 
Image the Big3 twitter
Mentioned In This Post:
About the author