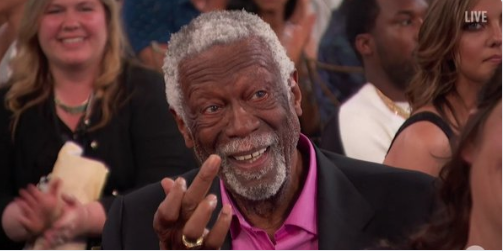 Bill Russell Is the Real MVP
26 Jun, 2018
Here is the best thing you will see on the Internet tonight, maybe this week, possibly for the rest of the month.
Charles Barkley said thank you to Hall of Fame center and legendary NBA ambassador Bill Russell during Monday night's NBA Awards show, and Russell responded by giving Chuck the finger.
Russell tweeted shortly after, and said it's his nature when he sees Chuck.
SBnation 
Image TNT Screen Shot
Mentioned In This Post:
About the author