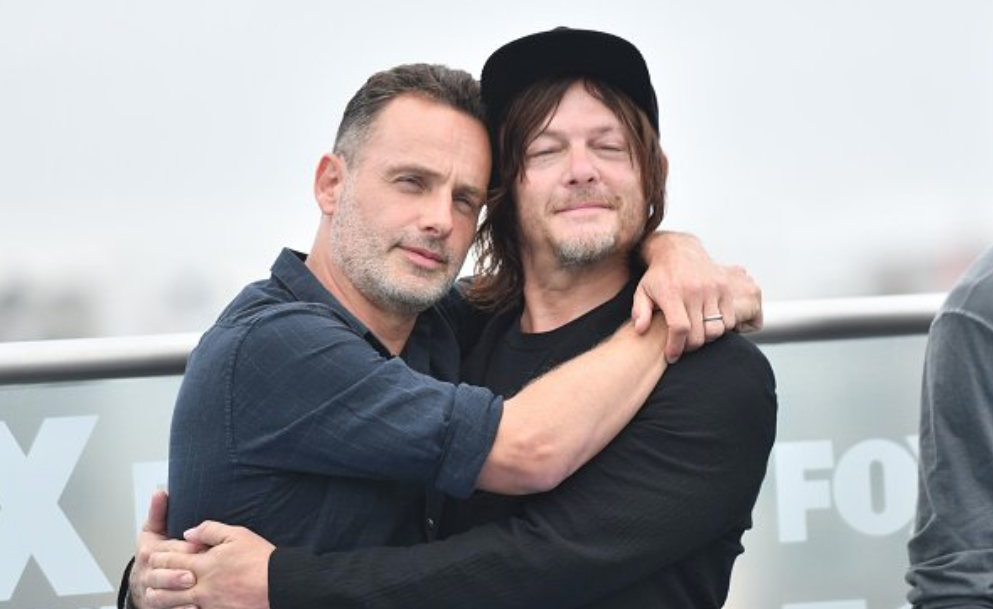 Can 'The Walking Dead' Survive Without Him?
20 Jul, 2018
"The Walking Dead" star Andrew Lincoln officially announced his exit from the AMCzombie apocalypse series at San Diego Comic-Con on Friday."This will be my last season playing the part of Rick Grimes," Lincoln said.

"I love this show. It means everything to me. I love the people who make this show."A clearly emotional Lincoln also made a point of thanking the fans and his castmates for all the love and support he has received over nine seasons."I promised not to cry," he said.

"I've done enough crying onscreen…This has been the most extraordinary, amazing, and beautiful experience of my career." Lincoln also said that he would be taking a break from acting to spend more time with his family back in England.

At the conclusion of the panel, Norman Reedus led Hall H in a standing ovation for Lincoln and his near decade on the series.
Image The Walking Dead twitter
Mentioned In This Post:
About the author