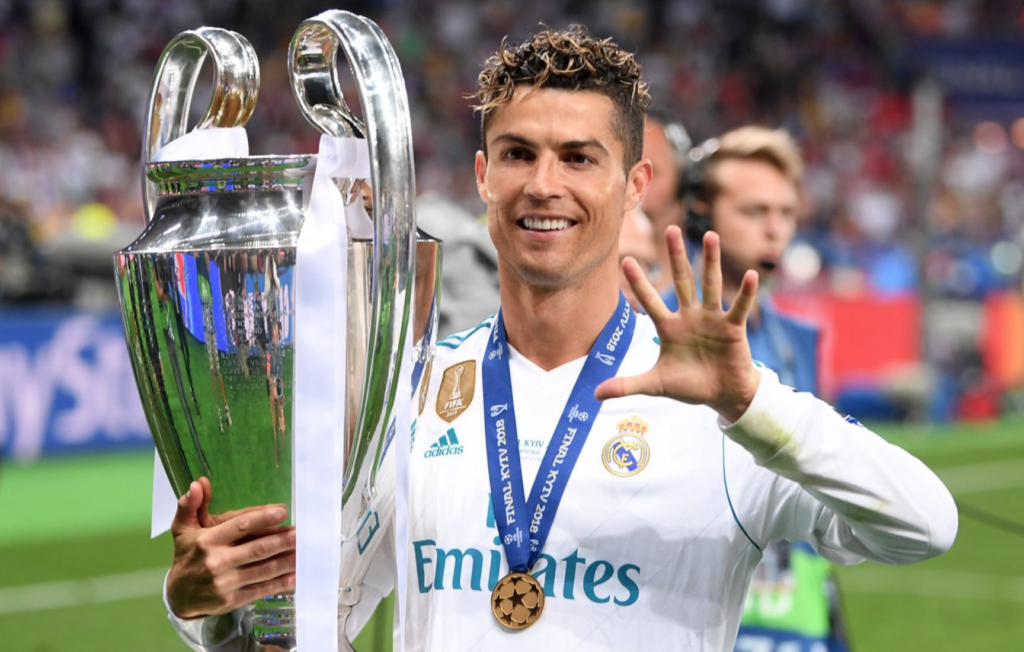 Champions Once Again!
26 May, 2018
Gareth Bale scored one of European football's great goals to help Real Madrid overcome Liverpool and win their third successive Champions League title as goalkeeper Loris Karius suffered a personal nightmare.
Bale made his mark on another Champions League final with a magnificent overhead kick to put Real 2-1 up after 64 minutes.
Liverpool had already suffered the devastating blow of losing top scorer Mohamed Salah midway through the first half – with a shoulder injury sustained in a challenge with Real Madrid captain Sergio Ramos – when calamity struck for Karius.
Six minutes after half-time, the German inexplicably threw the ball against Karim Benzema, who was not even challenging with urgency, and watched in horror as the ball rolled behind him into the net.
Liverpool recovered from the shock to equalise through Sadio Mane before Bale stepped off the bench to score his wonder goal.
There was to be no comeback from Liverpool this time and Karius's misery was complete when he fumbled Bale's hopeful 30-yard shot behind him to seal Real's win.
It sealed Real's record 13th win in this competition, and their fourth in five seasons to give coach Zinedine Zidane this third triumph in three years.
For Liverpool manager Jurgen Klopp, it was disappointment again – he lost his third successive final since arriving at Anfield, having suffered defeats in the League Cup and Europa League finals of 2016.
When the story of this Champions League final is told from a Liverpool perspective, it will be the tale of Karius' nightmare alongside that of Salah's injury.
The 24-year-old German has been shown huge faith by Klopp, who brought him in from Mainz and made him first choice ahead of Simon Mignolet.
He has never fully convinced and on this, the biggest night in Liverpool's recent history, he had the sort of night to leave you wondering how he will rebuild his Anfield career.
Karius inexplicably threw a clearance against Benzema for Real Madrid's opener before fumbling Bale's speculative, long-range effort into the net to snuff out any hopes of a comeback.
The keeper lay flat on the turf at the final whistle, being consoled by Real Madrid's players before apologising tearfully in front of Liverpool's fans.
Klopp clearly rates Karius but there are too many holes in his technique. That, along with his temperament, must be questioned after a complete horror show here in Kiev.
The whole emphasis of the final shifted as Salah slumped to the turf for a second time after realising he could not carry on with the shoulder injury sustained in the tangle with Ramos.
Liverpool had started well and Real's deep defending hinted at the apprehension they were felt faced with the attacking trio of Salah, Roberto Firmino and Sadio Mane.
As Salah left the pitch, inconsolable and in tears, even Liverpool's fans were temporarily hushed and it was clear Real had suddenly been given fresh impetus.
Liverpool, with the magnificent Mane leading the fight, showed commendable heart but they had been robbed of their world-class talisman who, before his substitution, had scored 33% of their goals in all competitions.
It will be the great unknown as to what might have happened had Salah stayed on but there is no question his departure was a savage blow to Liverpool and a lift for Real Madrid.
BBC
Image sportbible twitter
Mentioned In This Post:
About the author