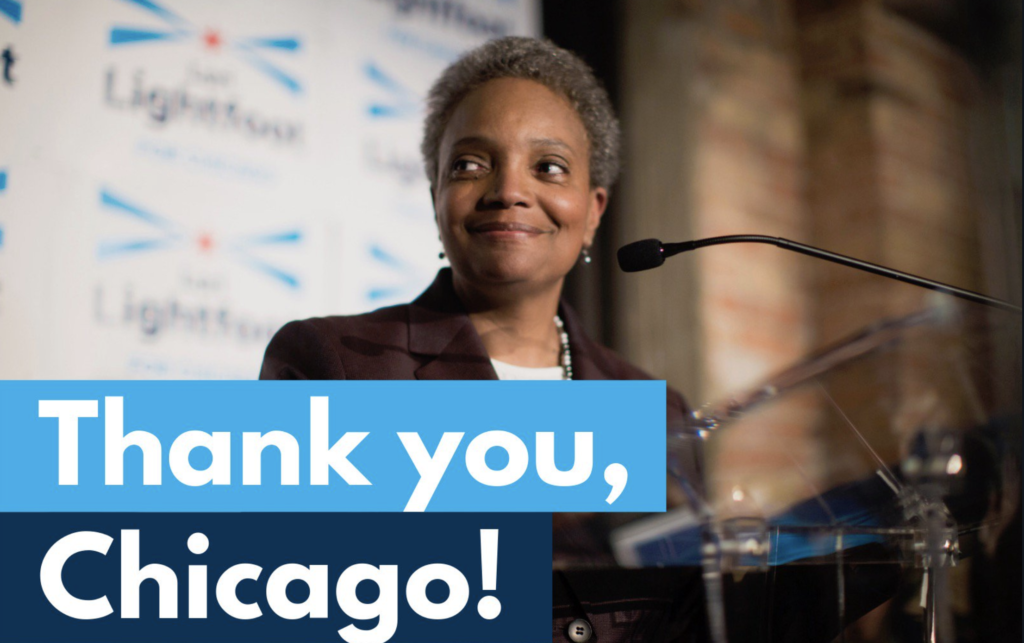 Chicago Makes History *The Good Kind This Time!
03 Apr, 2019
Chicago Mayor-elect Lori Lightfoot's resounding victory was a clear call for change at City Hall and a historic repudiation of the old-style, insider politics that have long defined the nation's third-largest city.
Lightfoot, a former federal prosecutor who'd never been elected to public office, defeated Cook County Board President and longtime City Council member Toni Preckwinkle on Tuesday with backing from voters across the city. Late results showed Lightfoot, 56, winning every one of the city's 50 wards.
Lightfoot also made history, becoming the first black woman and the first openly gay person to be elected Chicago mayor. Chicago will become the largest U.S. city to have a black woman serve as mayor when Lightfoot is sworn in May 20. She will join seven other black women currently serving as mayors in major U.S. cities, including Atlanta and New Orleans, and will be the second woman to lead Chicago.
"Out there tonight a lot of little girls and boys are watching. They're watching us, and they're seeing the beginning of something, well, a little bit different," Lightfoot told a jubilant crowd at a downtown hotel. "They're seeing a city reborn."
She pledged to make Chicago "a place where your zip code doesn't determine your destiny," to address the city's violence and to "break this city's endless cycle of corruption" that allows politicians to profit from their office.
Lightfoot emerged as the surprising leader in the first round of voting in February when 14 candidates were on the ballot to succeed Mayor Rahm Emanuel, who decided against running for a third term.
AP
Image LoriLightfoot twitter
Mentioned In This Post:
About the author