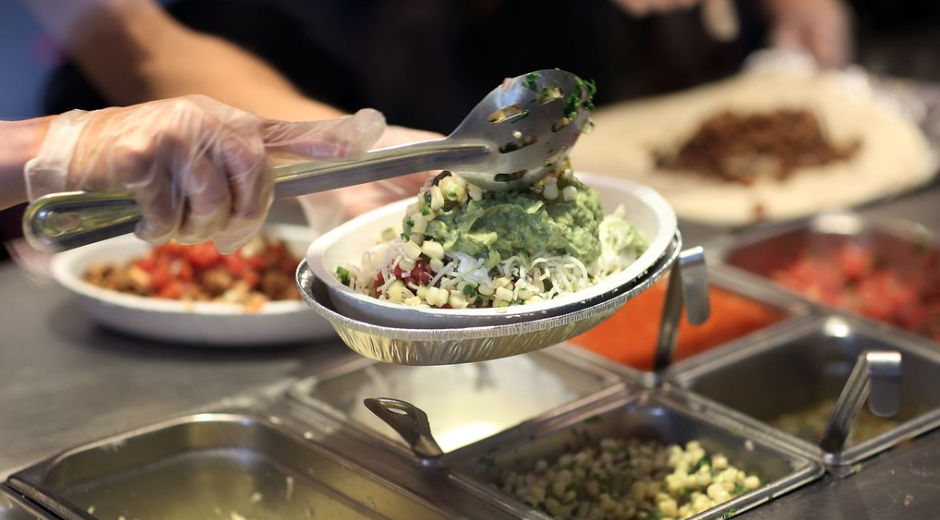 Chipotle Has A Problem
21 Nov, 2015
More than 40 people have fallen ill with E. coli food poisoning after eating at Chipotle Mexican Grill restaurants in six different states, federal health officials said on Friday, sending shares of the burrito chain to an 18-month low.
The outbreak expanded with new Chipotle-linked E. coli cases reported in California, Ohio, New York and Minnesota, the U.S. Centers for Disease Control and Prevention said.
The CDC said 45 people got sick from the E. coli O26 outbreak strain, and of those, 43 reported eating at Chipotle. Sixteen people have been hospitalized and no deaths have been reported.
Chipotle's tagline is "Food with Integrity", and it has a reputation for serving healthy, fresh food. This outbreak, the company's third food safety lapse this year, has been a black mark for the popular chain that saw its shares tumble 12.3 percent to $536.19 on Friday.
The outbreak also speaks to changing consumer tastes. U.S. diners are demanding more fresh, less processed foods. While such products are generally healthier, cooking and other types of processing can kill pathogens that make people sick.
The source of the food contamination has not yet been found, but some investigators and experts suspect produce or another perishable item. High heat kills E. coli, and it is unlikely that all of the affected restaurants undercooked meat.
The Chipotle outbreak was first identified in Seattle, Washington and Portland, Oregon, and the company closed all 43 of its restaurants in those markets on Oct. 31.
Last week, Chipotle reopened those units after deep-cleaning the properties and replacing food.
Chipotle, which also has hired food safety consultants, is testing food and changing food preparation procedures, and said it is taking similar actions at the other restaurants linked to the outbreak.
The new reports of illness were tied to Chipotle restaurants in Turlock, California; Akron, Ohio; Amherst, New York; and Burnsville, Minnesota.
AP
Image Gawker twitter
Mentioned In This Post:
About the author