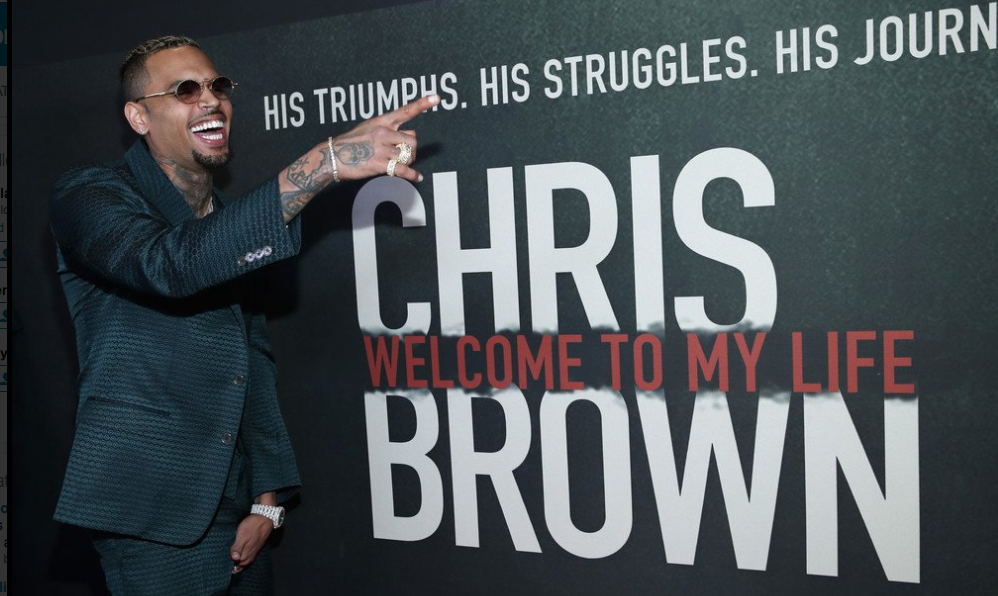 Chris Brown Opens Up His Life In New Documentary
09 Jun, 2017
"I'm tired of giving people something to talk about, you know? They should be talking about how I'm the baddest motherf—er on the stage instead of I'm the baddest motherf—er in the courtroom."
So notes Chris Brown in the opening moments of Chris Brown: Welcome to My Life, the documentary about the singer/songwriter's rollercoaster career and life. Three years in the making, the 90-minute chronicle makes a special one-night bow Thursday evening (June 8) in  theaters nationwide. Then on Friday, the film becomes available for preorder on iTunes, after which it will be released Aug. 8 to 100 different transactional pay-per-view outlets, according to producer Andrew Listermann of Riveting Entertainment.
Listermann, who co-produced Welcome to My Life with director Andrew Sandler, also promised that future surprises are in store as the documentary begins its rollout. He and Sandler, along with Brown, were on hand for the film's Tuesday premiere at Regal L.A. Live.
Addressing the film's overall takeaway, Listermann told Billboard, "Idolized and criticized, Chris has been through more scrutiny than anyone I've ever met. He's also caused a lot of the issues that he's gone through, which he admits in the film. And that's what this film is about: He's admitting the things he's done wrong and lessons learned. At the end of the day, he's human."
Noting that the most difficult part of the process was cutting down all the footage that was shot, director Sandler expressed hope that Brown fans and naysayers will "sit back and really watch the film without judging and try to understand Chris' perspective of living in the spotlight. Filmmaking is about peeling back layers and telling a story that's never been heard before."
And Welcome to My Life does just that. Featuring interviews with family members, friends and supporters including Usher, DJ Khaled, Mary J. Blige, Jennifer Lopez and Mike Tyson, as well as Brown himself, the film takes viewers on a journey from the Grammy winner's Tappahannock, Virginia, childhood through his meteoric rise as a pop/R&B phenomenon to his equally dramatic downfall.
Along the way, they will watch Brown talk transparently about his passion for singing and dancing, his courtship of Rihanna and what really happened that fateful night of the Clive Davis pre-Grammy party, as well as his subsequent skirmishes with the law. Complementing the dialogue is concert and backstage footage, family photos and other behind-the-scenes access.
Whether a Brown fan or critic, Welcome to My Life provides revealing insights about the artist and the person and is definitely worth seeing.
Billboard 
Image BenjaminEnfield twitter
Mentioned In This Post:
About the author