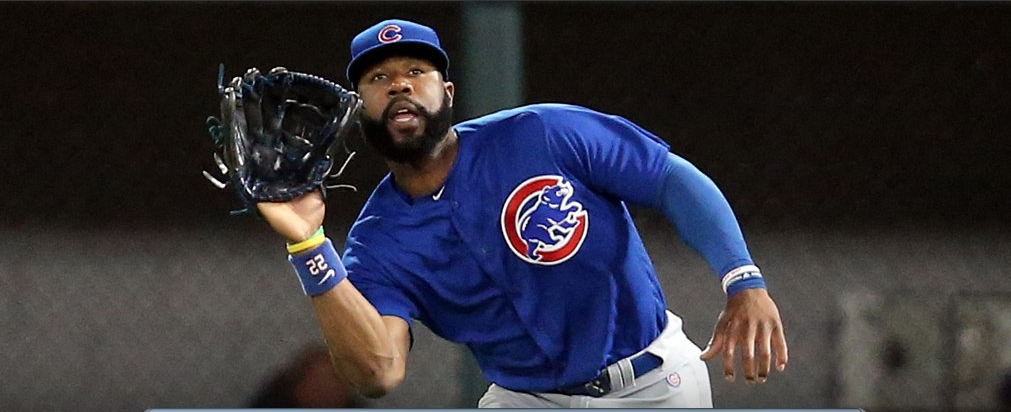 Defense is Golden!
08 Nov, 2017
The best defensive players in the sport received some precious metal accessories to pair with their already fashionable leather — the prestigious Rawlings Gold Glove Awards.
This year's honorees include the usual class of elite defenders we expect to haul in hardware this time of year, plus a few newcomers who jumped up and claimed their prizes for the first time.
Dominance at certain positions continued, with Nolan Arenado of the Rockies claiming his fifth straight Gold Glove and Alex Gordon of the Royals and Jason Heyward of the Cubs also winning for the fifth time.
The biggest surprises came at catcher, with two first-time winners unseating big names. Tucker Barnhart of the Reds and Martin Maldonado of the Angels pulled monster upsets for the hardware.
"It feels great," said Arenado, who has now won a Gold Glove in each of his Major League seasons. "Obviously, five is a pretty special number. Thank God I've been able to stay healthy and compete out there and do my job to help my team win. It means a lot.
"I want to try and win as many as I can and stay healthy."
This year's Gold Gloves represented a lot of teams, with only five — the Rockies, D-backs, Twins, Angels and Royals, who each won two — claiming more than one.
The Gold Gloves were decided by Major League managers and coaches, who voted only within their league and were unable to vote for players on their own teams. They accounted for 75 percent of the selection process, while the sabermetrics community accounted for the other 25 percent.
National League
C: Tucker Barnhart, Reds (1st Gold Glove)
1B: Paul Goldschmidt, D-backs (3rd Gold Glove)
2B: DJ LeMahieu, Rockies (2nd Gold Glove)
3B: Nolan Arenado, Rockies (5th Gold Glove)
SS: Brandon Crawford, Giants (3rd Gold Glove)
LF: Marcell Ozuna, Marlins (1st Gold Glove)
CF: Ender Inciarte, Braves (2nd Gold Glove)
RF: Jason Heyward, Cubs (5th Gold Glove)
P: Zack Greinke, D-backs (4th Gold Glove)
American League
C: Martin Maldonado, Angels (1st Gold Glove)
1B: Eric Hosmer, Royals (4th Gold Glove)
2B: Brian Dozier, Twins (1st Gold Glove)
3B: Evan Longoria, Rays (3rd Gold Glove)
SS: Andrelton Simmons, Angels (3rd Gold Glove)
LF: Alex Gordon, Royals (5th Gold Glove)
CF: Byron Buxton, Twins (1st Gold Glove)
RF: Mookie Betts, Red Sox (2nd Gold Glove)
P: Marcus Stroman, Blue Jays (1st Gold Glove)
MLB.com
Image NBCSChicago  twitter
Mentioned In This Post:
About the author