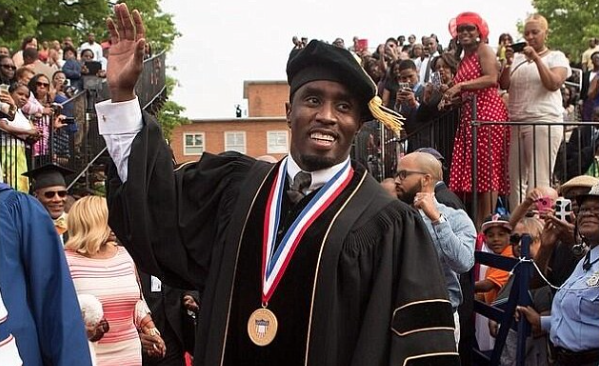 Diddy SCHOOL is in Session
29 Mar, 2016
Hip Hop mogul Sean 'Diddy' Combs is set to open a Charter School in his hometown of Harlem, New York this Fall.
Capital Prep Harlem was approved by the Board of Regents in 2014 and will replicate the model of the year-round school in Hartford, Capital Preparatory Magnet. The school is set to open for the 2016-17 school year, with 160 students in sixth and seventh grades.
School officials said it would expand one grade per year, eventually enrolling 700 students in grades six through 12. It is currently accepting applications for students and staff members.
In a statement, Combs said creating the school was "a dream come true for me."  While it's unclear the specific role Combs will play in the school, the Founder of the Hartford school, Steve Perry said in an earlier interview, "It's important to note it was he (Combs) who inspired our team to come in and expand into New York. It starts there, and the rest of the role will develop over time."
Mr. Perry said that he initially resisted Combs' suggestion of opening another school — suggesting an after-school program or a scholarship instead — but Combs' was adamant and Perry eventually agreed to the opening.
"I think that there's a lot to be found in the fact that you have someone such as Combs, who is highly visible within our community, who has decided that his major push is going to be with our model and in education," Mr. Perry said.
B.Owusu
Image Diddy Twitter
Mentioned In This Post:
About the author