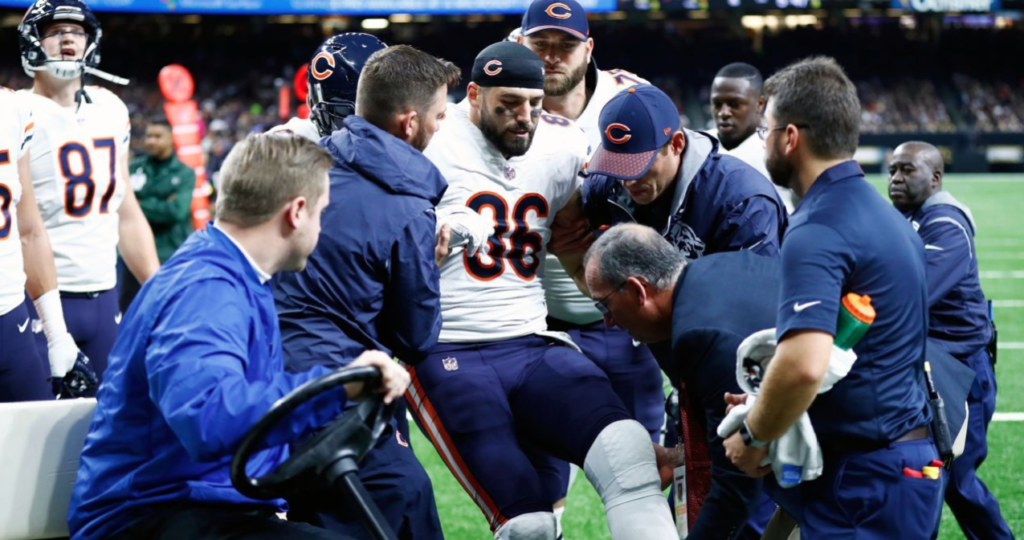 Doctors Rush To Save Millers Leg
30 Oct, 2017
Chicago Bears tight end Zach Miller underwent emergency surgery Sunday night in an effort to save his injured left leg, league and team sources told ESPN's Chris Mortensen.
The surgery, performed in New Orleans after the Bears' loss to the New Orleans' Saints, was to repair a damaged artery in Miller's leg, according to sources.
Miller dislocated his knee in the third quarter of Sunday's game against the Saints. Sources told Mortensen that Miller's dislocated knee is considered "more significant" than a regular dislocation, which is a serious injury.
Vascular surgeons were called in in an effort to repair Miller's leg, which including grafting tissue from the other leg to repair the damaged artery, sources told Mortensen.
Bears coach John Fox said Sunday that the team's "thoughts and prayers are with him" after revealing that the veteran tight end would spend the night in the hospital.
Miller, 33, had made a nice over-the-shoulder catch from rookie Mitchell Trubisky in the end zone, but when he landed, his left leg bent awkwardly.
Sensing the serious nature of the injury, Bears medical personnel rushed onto the field to assist Miller, who stayed down for several minutes before being taken off the field on a cart.
Officials later ruled that Miller did not maintain possession of the ball, negating a potential touchdown catch.
ESPN
Image sportsfanman24 twitter
Mentioned In This Post:
About the author