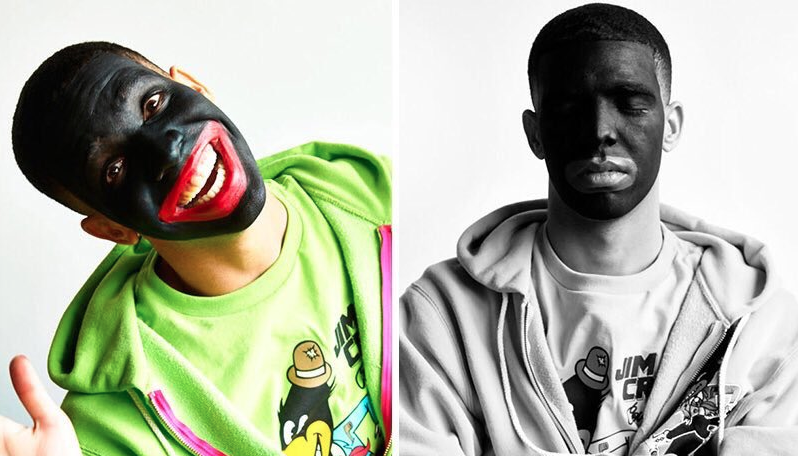 Drake Addresses Blackface Photo
31 May, 2018
Drake has broken his silence over the incriminating blackface photo Pusha T circulated in an ugly, online beef.
Social media blew up when Pusha dropped a Drizzy diss track, "The Story of Adidon," and spilled more bad blood which has bubbled away between the pair more than a decade.
The brutal track accused Drake of fathering an illegitimate child and zeroed in on his producer's multiple sclerosis, but it was Pusha's choice of cover art which set Twitter in a frenzy. The veteran hip-hop artist dragged out a lost image of Drake posing in blackface, which was assumed to stem from a Toronto fashion line's photo shoot.
Some called for a "canceling" of Drake, others argued it was taken out of context. Pusha and Drake were trending on Twitter.
Desktop sleuths figured the picture was attached to a clothing line called Too Black Guys, dating from the summer of 2008, with the theme "Jim Crow Couture."
Footage has emerged of what appears to be the 2007 project he refers to. Drake, however, doesn't appear in blackface.
Read Drake's full comments on the matter below.
"I know everyone is enjoying the circus but I want to clarify this image in question. This was not from a clothing brand shoot or my music career. This picture is from 2007, a time in my life where I was an actor and I was working on a project that was about young black actors struggling to get roles, being stereotyped and type cast. The photos represented how African Americans were once wrongfully portrayed in entertainment. Me and my best friend at the time Mazin Elsadig who is also an actor from Sudan were attempting to use our voice to bring awareness to the issues we dealt with all the time as black actors at auditions. This was to highlight and raise our frustrations with not always getting a fair chance in the industry and to make a point that the struggle for black actors had not changed much."
Billboard
Image PastorFaithful twitter
Mentioned In This Post:
About the author