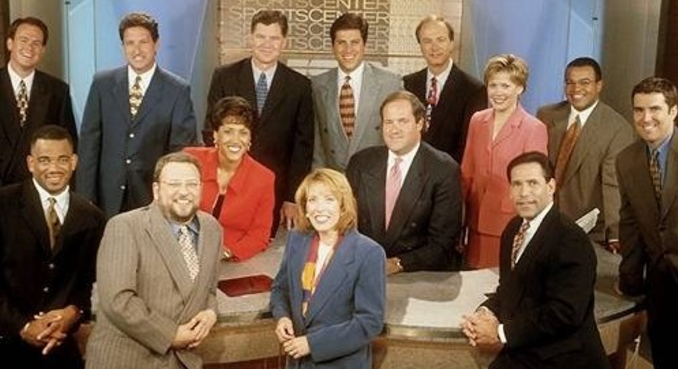 ESPN Wants To Be A Talkshow, So People Are Getting Fired
26 Apr, 2017
The feared day is here for many in Bristol.
ESPN president John Skipper sent out a memo to employees Wednesday morning alerting them that 100 employees will be laid off. Around half of those receiving pink slips are well known, according to James Miller, author of the ESPN behind-the-scenes book "These Guys Have All the Fun."
The layoffs were expected for months, but according to Miller, some are still in shock as they are notified they are among the ones being let go.
Ed Werder, a prominent on-camera NFL reporter, shared on Twitter that he was fired.
Other journalists known to have been let go include: hockey writers Pierre LeBrun, Scott Burnside and Joe McDonald; college reporter Dana O'Neil and soccer reporter Mike L. Goodman.
In addition, Hannah Storm, "Baseball Tonight" host Karl Ravech and ESPN Radio's Ryen Russillo will have their roles "significantly reduced," a source told The Hollywood Reporter.
"This could be a bloodbath," a source told the Sporting News earlier this week, and it appears that prediction has come true.
In a press release titled "ESPN's content evolution strategy," the company appeared to acknowledge how cord-cutting and technological shifts have undermined the cable-TV-first business model. "Given how fans' habits are changing, our focus continues to be providing high-quality, distinctive content at any minute of the day on any screen," the release said.
ESPN also released Skipper's "message to employees."
"These decisions impact talented people who have done great work for our company," the statement read in part. "I would like to thank all of them for their efforts and their many contributions to ESPN."
New York Post
Image Chris_Whirl twitter
Mentioned In This Post:
About the author