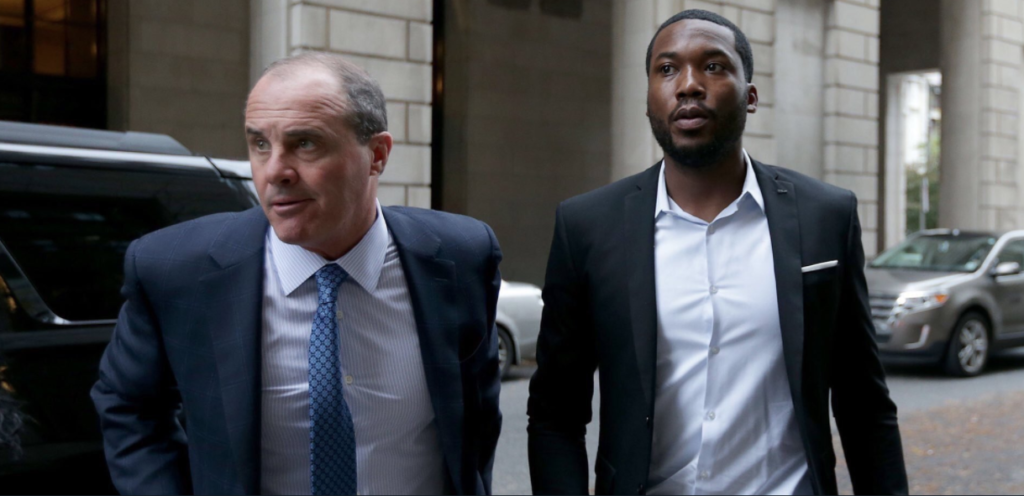 First He Loses Nicki, Now This
06 Nov, 2017
Meek Mill was reportedly found guilty of violating his probation by a Philadelphia judge at the Common Pleas Court on Monday (Nov. 6) after two arrests this year that have since been thrown out by the judicial system.
The Philly native has been sentenced to spend two to four years in a state prison, according to CBS 3 in Philadelphia.
The rapper was arrested at a St. Louis airport for an altercation that involved two employees back in March and was more recently busted for reckless endangerment while driving his motorcycle on an August night in New York City. Both cases were dropped after the emcee fulfilled his community service requirements. The 30-year-old was previously placed on house arrest in 2015 for a probation violation when he left Pennsylvania without proper approval.
All of this stems from his original 2008 weapon and gun charges, for which he served eight months in prison.
Judge Genece E. Brinkle laid down the sentencing. After Meek's repeated probation violations, he will be forced to serve at least two years of the proposed bid.
Billboard
Image OmariBuckmire twitter
Mentioned In This Post:
About the author