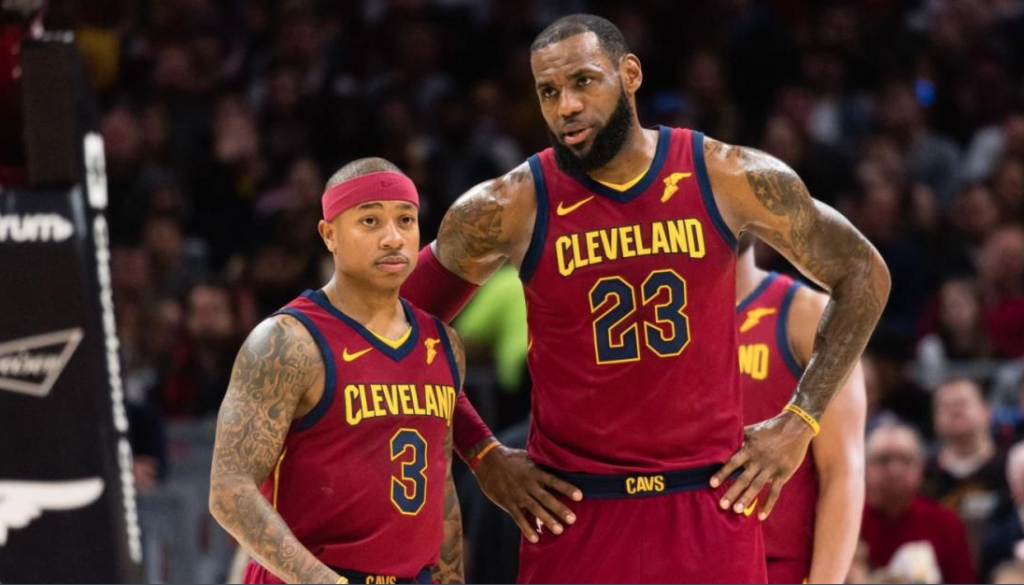 Gonna Be A lot Of Homes For Sale in Cleveland
08 Feb, 2018
The Cleveland Cavaliers have traded guard Isaiah Thomas, center Channing Frye and their own 2018 first-round pick to the Los Angeles Lakers for guard Jordan Clarkson and forward Larry Nance Jr.
Cavaliers also agreed to trade Dwyane Wade back to his original team, the Miami Heat, in exchange for a protected 2024 second-round pick.
Wade, who played his first 13 NBA seasons with the Heat, is averaging a career-low 11.2 points per contest on 45.5 percent shooting this year.
The 12-time All-Star should expect a warm welcome back to Miami, where he helped lead the Heat to five NBA Finals appearances and three championships.
Cleveland acquired Thomas from the Boston Celtics this summer in exchange for All-Star Kyrie Irving. In 15 games with the Cavaliers, Thomas averaged 14.7 points, 4.5 assists and 2.1 rebounds in 27.1 minutes while shooting a career-worst 36.1 percent from the floor and 25.3 percent from 3-point.
The Cavaliers have struggled to post a record of 7-10 since Thomas returned from injury in early January. Despite the team's struggles, Thomas said on Wednesday he was "tired of being traded" and wanted to remain on the Cavaliers.
"I like it here," Thomas said after Cleveland's OT win against Minnesota. "It hasn't been as planned, but I definitely want to be here. We definitely have a real chance to win an NBA championship and I want to be a part of that."
Thomas' agent, Aaron Goodwin, told Cleveland.com this trade is a "good opportunity for Isaiah" and the situation in Cleveland "clearly wasn't working".
Clarkson, drafted in 2014, and Nance Jr., drafted in 2015, have played their entire careers with the Lakers. Clarkson, at six-foot-five, will add size to the Cavaliers' backcourt. He's averaging 14.5 points, 3.3 assists and 3.0 rebounds in 23.7 minutes.
Nance Jr. returns home to Ohio, where he was born during his father's playing career with the Cavaliers. Nance Jr. is averaging 8.6 points, 6.8 rebounds and 1.4 steals in 21.9 minutes this season. Nance's father had his No. 22 retired by the Cavaliers in 1995.
NBA.com
Image NYDNSports twitter
Mentioned In This Post:
About the author