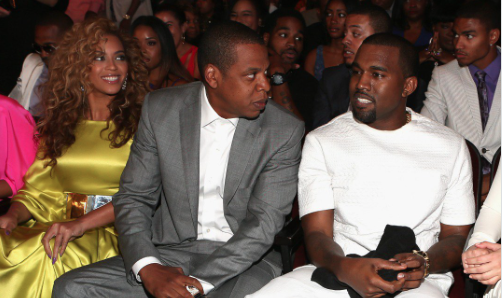 Here's what Kanye said about Beyonce last night... #KanyeIsOverParty
pic.twitter.com/dL4gPCVNUa

— E (@esheikh_) November 20, 2016
Has Kanye West Officially Gone Crazy?
20 Nov, 2016
Kanye West abruptly ended his concert early on Saturday night (November 19) at the Golden 1 Center in Sacramento, Calif.
The 39-year-old rapper reportedly performed three songs before going off on a rant about his friends Beyonce and Jay Z.
"Beyonce, I was hurt! Cause I heard that you said you wouldn't perform unless you won Video of the Year over me, and over 'Hotline Bling,'" Kanyesaid. "In my opinion—now, don't go trying to diss Beyonce, she is great. Taylor Swift is great. We are all great people, we are all equal. But sometimes, we be playing the politics too much and forgetting who we are—just to win. F-ck winning! F-ck looking cool!"
He continued, "I've been sent here to give y'all my truth—even at the risk of my own life, even at the risk of my own success, my own career. I've been sent here to give y'all the truth. Jay Z, call me, bruh! You still ain't call me! Jay Z, call me! Jay Z, I know you got killers, please don't send them at my head. Just call me! Talk to me like a man!"
Just Jarred
Image XXL twitter
Mentioned In This Post:
About the author