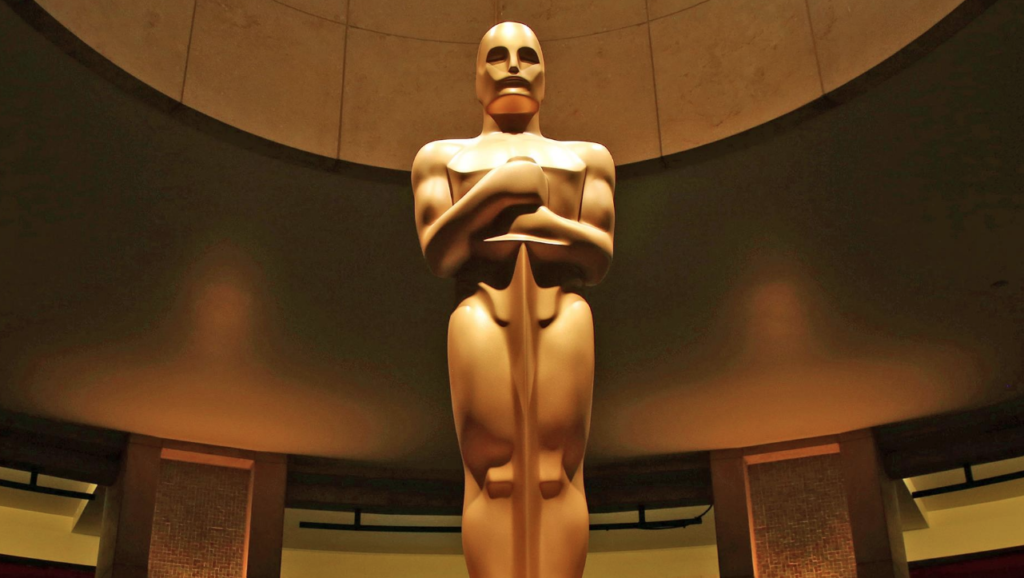 Here's Who Has A Chance To Take Home An Oscar
23 Jan, 2018
"The Shape of Water," Guillermo del Toro's romantic ode to the horror films of his youth, dominated the 90th Academy Awards nominations on Tuesday, picking up a leading 13 nominations.
It was followed by "Three Billboards Outside Ebbing, Missouri" with 9 nominations, and "Dunkirk" with 7 nominations. All three films earned Best Picture nods. The rest of the category was rounded out by "Call Me By Your Name," "Darkest Hour," "Get Out," "The Phantom Thread," and "The Post."
"This has been a remarkable year for the movies," Academy of Motion Picture Arts & Sciences President John Bailey said before nominations were announced.
Indeed it was, but as much for what happened behind-the-scenes as for the on-screen work. That's because this year's Oscars are unfolding at a time of tumult for the movie business. In October, dozens of women stepped forward to accuse indie producer Harvey Weinstein of harassment and assault. The filmmaker was a mainstay of awards season, credited with creating the modern Oscar campaign (a seemingly endless parade of celebrity grip-and-grins paired with a whisper network aimed at crippling the perceived frontrunners). Since the allegations broke, Weinstein has been fired from his company and drummed out of the industry. But the issue has only widened. Scores of big names — a group ranging from Oscar winners Kevin Spacey and Dustin Hoffman to A-list director and film financier Brett Ratner — have all been accused of sexual misconduct.
Spacey's fall ended up working to the advantage of one nominee. Christopher Plummer was nominated for best supporting actor after he became a last-minute replacement for Spacey in "All the Money in the World," filming his part as J. Paul Getty in a matter of weeks. Some performers were bruised by the scandal. James Franco had been viewed as a lead actor contender for his work in "The Disaster Artist." His candidacy was undone, however, when allegations of misconduct broke in the midst of Oscar campaigning. When best actor nominations were announced, Franco's name wasn't among them.
It was a morning of barrier breaking in some important categories. Rachel Morrison, for instance, became the first woman nominated for a cinematography Oscar for her work in "Mudbound." Greta Gerwig became only the fifth woman nominated in the best director category for bringing "Lady Bird," a tender coming-of-age story, to the screen, while "Get Out"s' Jordan Peele became the fifth black man nominated in the best director category. And Meryl Streep extended her record streak of nominations, picking up a 21st nod for her performance as a newspaper publisher in "The Post."
It was also a day of notable snubs and surprises. Steven Spielberg failed to pick up a directing nomination for his work on "The Post," while Tom Hanks was ignored for his performance as Ben Bradlee in the film. Hong Chau, a mainstay of the early awards races, was passed over for her work as a Vietnamese refugee in "Downsizing." And Luca Guadagnino, the Italian auteur behind "Call Me By Your Name," failed to pick up a directing nod despite earning rave reviews for helping the sun-dappled Italian romance.
Christopher Nolan, whose work in blockbusters such as "The Dark Knight" and "Inception" has earned him unparalleled box office clout, finally snagged his first best director nomination for "Dunkirk."
The movie business isn't just being roiled by a harassment crisis. Simply put: fewer people are going to theaters. Domestic attendance in 2017 fell to its lowest levels in decades and the industry is still grappling with how to compete with streaming services such as Netflix and Amazon that offer a seemingly endless buffet of cheap content. Often overlooked by the Academy, Netflix had a very good morning on Tuesday, earning seven nominations, including several key nods for "Mudbound" and the Russian doping documentary "Icarus." Amazon was largely shut out, picking up a single nomination for Kumail Nanjiani and Emily V. Gordon's "The Big Sick" screenplay.
Variety
Image TodayShow twitter
Mentioned In This Post:
About the author