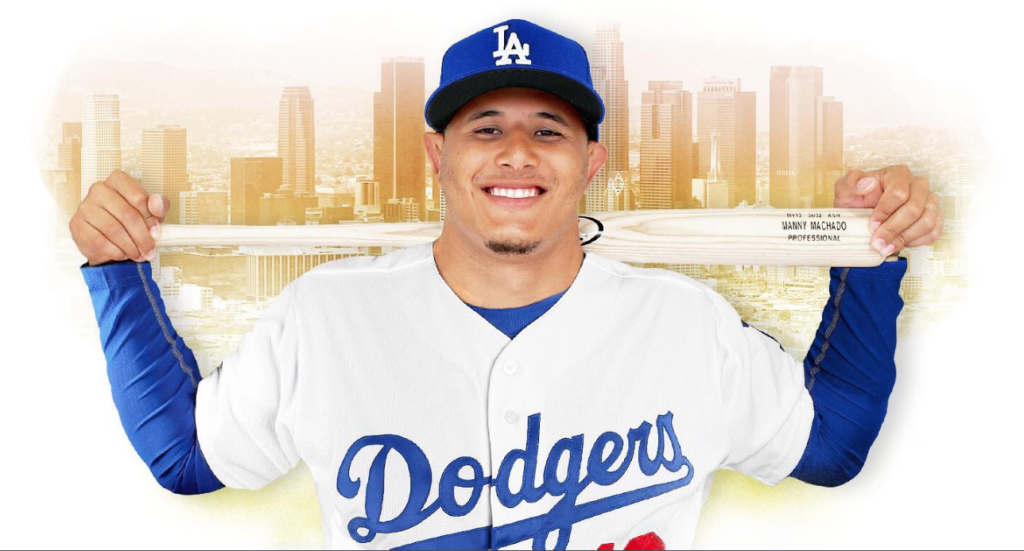 It's Christmas In July For LA Sports Fans
20 Jul, 2018
The trade is done and Manny Machado is officially a member of the Los Angeles Dodgers. Prior to his introductory press conference, Machado spent some time meeting his new teammates.
As a member of the Baltimore Orioles, Machado wore No. 13 as his jersey number. As the newest member of Dodger Blue, he will wear No. 8. Why No. 8? Kobe Bryant.
Machado will bat second in the lineup and play shortstop against the Brewers. Alex Wood and Justin Turner of the Dodgers were pretty excited this week when they heard the news about Machado.
But how long will it last?
Yahoo Sports
Image ericsports twitter
Mentioned In This Post:
About the author