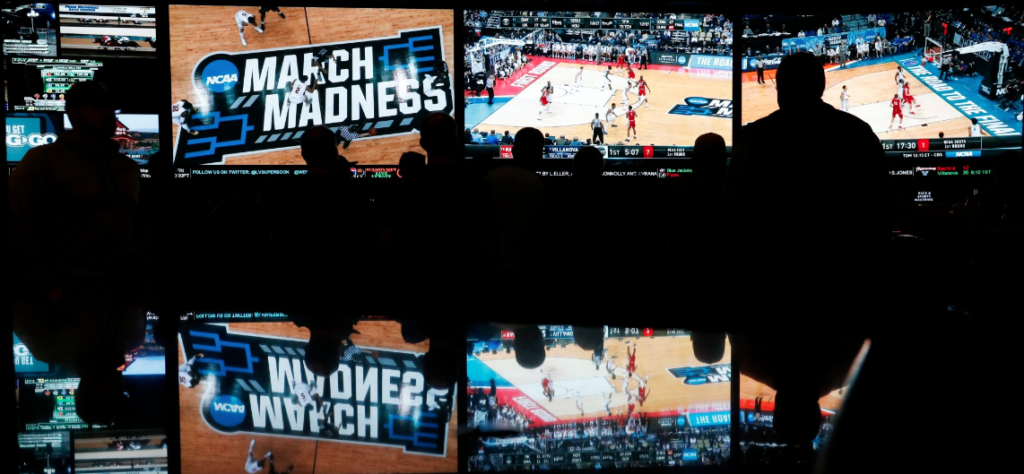 It's Gambling Time!
14 May, 2018
The Supreme Court struck down a federal law that prohibits sports gambling Monday in a landmark decision that gives states the go-ahead to legalize betting on sports.
The court ruled 6-3 to strike down the Professional and Amateur Sports Protection Act (PAPSA), a 1992 law that barred state-authorized sports gambling with some exceptions. It made Nevada the only state where a person could wager on the results of a single game.
States that want to offer legal sports betting may now do so, and New Jersey plans to be first. Delaware, Mississippi, New York, Pennsylvania and West Virginia are among the states expected to quickly get into the legal bookmaking game.
The court ruled in favor of New Jersey and against the NCAA, NFL, NBA, NHL and Major League Baseball, capping a nearly six-year legal battle and overturning a federal statute that the sports leagues had adamantly stood by for more than 20 years.
"Congress can regulate sports gambling directly, but if it elects not to do so, each State is free to act on its own," the court wrote its opinion. "Our job is to interpret the law Congress has enacted and decide whether it is consistent with the Constitution. PAPSA is not."
The leagues first sued former New Jersey Gov. Chris Christie in August 2012 and won every step of the way — until last June, when the Supreme Court decided to take the case. Oral arguments were heard on Dec. 4, and the justices ruled five months later.
Christie tweeted after the ruling that it was a "great day for the rights of states and their people to make their own decisions."
New Jersey's current governor, Phil Murphy, also cheered the ruling, saying he was "thrilled" to see the high court strike down the "arbitrary ban." He said in a statement that he looks forward to working with the legislature to "enact a law authorizing and regulating sports betting in the very near future."
The impact will be widespread. For nearly 26 years, Nevada has been the only state allowed to offer a full menu of sports betting options. A record $4.8 billion was wagered at Nevada sportsbooks in 2017.
New Jersey, with its much larger population, is expecting even bigger things. So are other states, with more than a dozen having introduced sports betting bills this year.
As the case played out over the past six years, the NBA and MLB pivoted their position on expanding legal sports betting and began lobbying on the issue in several states, including Connecticut, Illinois, Indiana, Kansas, Missouri, New York and West Virginia.
The NFL, NHL and NCAA, on the other hand, have sat on the sideline awaiting the ruling.
"We remain in favor of a federal framework that would provide a uniform approach to sports gambling in states that choose to permit it, but we will remain active in ongoing discussions with state legislatures," NBA commissioner Adam Silver said in a statement. "Regardless of the particulars of any future sports betting law, the integrity of our game remains our highest priority."
MLB said in a statement that the ruling will have "profound effects" and that it will "continue to seek the proper protections for our sport, in partnership with other professional sports."
"Our most important priority is protecting the integrity of our games," MLB's statement said. "We will continue to support legislation that creates air-tight coordination and partnerships between the state, the casino operators and the governing bodies in sports toward that goal."
Tony Clark, the head of the Major League Baseball Players Association, called the ruling "monumental, with far-reaching implications for baseball players and the games we love." Clark said the topic must be addressed "urgently and thoughtfully to avoid putting our sport's integrity at risk as states proceed with legislation."
The U.S. joins other jurisdictions that allow legal sports betting, including Canada, the United Kingdom, Australia, France and many others.
To start, it's likely bets will have to be placed at brick-and-mortar establishments, but states are making plans to offer mobile sports betting in the future.
One research firm estimated before the ruling that if the Supreme Court were to strike down PAPSA, 32 states would likely offer sports betting within five years. The American Gaming Association estimates that Americans illegally wager about $150 billion on sports each year.
Geoff Freeman, the president and CEO of the American Gaming Association, said in a statement that the court's decision is "a victory for the millions of Americans who seek to bet on sports in a safe and regulated manner."
"Today's ruling makes it possible for states and sovereign tribal nations to give Americans what they want: an open, transparent, and responsible market for sports betting," Freeman said. "Through smart, efficient regulation this new market will protect consumers, preserve the integrity of the games we love, empower law enforcement to fight illegal gambling, and generate new revenue for states, sporting bodies, broadcasters and many others."
ESPN
Image
Mentioned In This Post:
About the author