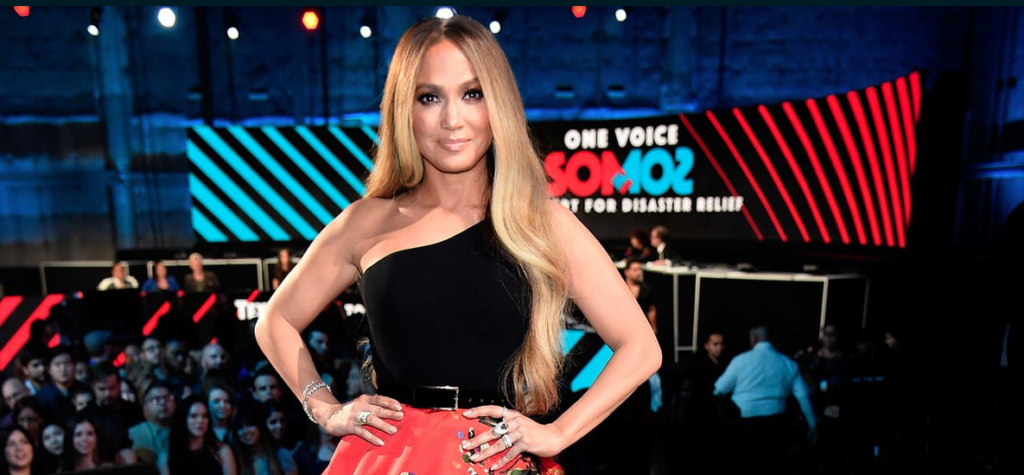 Jennifer Lopez Aligns The Stars For Puerto Rico
15 Oct, 2017
On Saturday night, Jennifer Lopez performed at One Voice: Somos Live! A Concert for Disaster Relief — the Puerto Rico benefit concert and telethon she organized with her ex-husband Marc Anthony and boyfriend Alex Rodriguez.
In addition to singing several of her hit tracks, Lopez also took the stage to champion the fundraising efforts by a slew of          star-studded participants.
Said Lopez, "Tonight, we are all here as one voice, to declare loudly and clearly in English and Spanish to every man woman and child in Puerto Rico and beyond that you are not forgotten, you are not alone. We are all here to help, not just because you are Americans but also because you are family, familia."
"This disaster hits very close to home," said the star. "We will never forget those terrifying days where many of us could not find our friends and family, and hear their beautiful voices."
Ahead of the event, the 48-year-old told PEOPLE, "Right when the hurricane hit Puerto Rico, Marc and I got on the phone and started talking about what we could do. Alex was right next to me and he started spitballing things we could do. From there, we just started organizing as many people as we could in our specific arenas and pulled this thing together."
The telethon featured performances by Latin superstars like Anthony, Daddy Yankee, Gente De Zona in Miami while in Los Angeles, stars like Lopez, Demi Lovato, Maroon 5,Ricky Martin, Gwen Stefani and Stevie Wonder took the stage.
After personally calling almost every single star invited to perform or make an appearance, Lopez — who has family in Puerto Rico — told PEOPLE she has "so much respect now for everybody who does that all the time!"
Everybody's been so receptive and just 'What can we do? How can we help?' It just restores your faith that there's so many good people in this world that want to help each other," she added. "That's what the message of the night is. We're here, we're here for you, you're not forgotten in Puerto Rico."
Lopez has also remained very friendly with Anthony (with whom she shares 9-year-old twins Max and Emme), 49, since their divorce in 2014, and said that teaming up with him was a no-brainer.
"There's just no question about it when it comes to things like this," she said about simultaneously working with her ex-husband and boyfriend. "The truth is, we are all one. We are all family. We are doing this because it's the right thing to do. Our community needs us right now, and we are very aware that we are leaders in our community. If we step out and do something, hopefully people will follow and do the same."
"Honestly, his contribution has been massive in this effort," continued the Shades of Blue star. "We couldn't have done a lot of the fundraising without him. He brought in a whole different faction of people that Hollywood and the music industries aren't really connected to. We were very lucky to have him involved and leading this with us."
"This is my new full-time job," Lopez said about putting the program together, laughing. "It's been crazy, but it's a passion project. When you want to do something, you can do it! Everybody has stepped up to the plate to help pull this off."
People
Image medianewsnow twitter 
Mentioned In This Post:
About the author