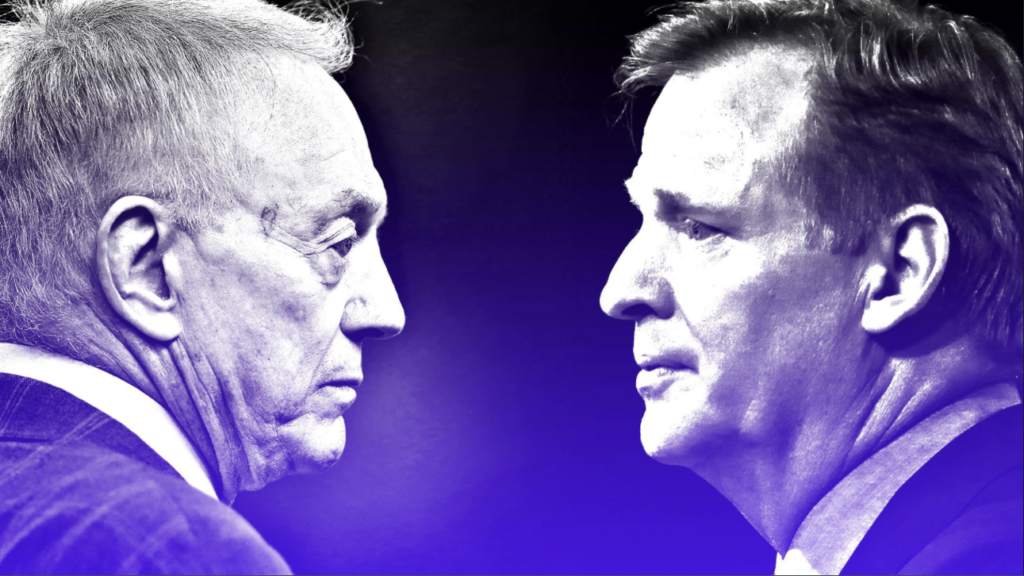 Jerry Jones Declares War Against NFL
17 Nov, 2017
Following the announcement of Dallas Cowboys running back Ezekiel Elliott's six-game suspension in August, Cowboys owner Jerry Jones reportedly vowed to get back at NFL Commissioner Roger Goodell.
According to ESPN's Don Van Natta Jr. and Seth Wickersham, Jones said the following to Goodell during a conference call: "I'm gonna come after you with everything I have."
Jones reportedly then made mention of the New England Patriots' Deflategate situation and added, "If you think [Patriots owner] Bob Kraft came after you hard, Bob Kraft is a p—y compared to what I'm going to do."
Jones has publicly fought against a contract extension for Goodell and threatened to sue the NFL if the extension were pushed through.
Per Ken Belson of the New York Times, NFL owners rejected Jones' request for a special meeting to discuss the Goodell situation.
On Sunday, Pro Football Talk's Mike Florio reported that some NFL owners have discussed the possibility of threatening to force Jones to forfeit the Cowboys franchise due to "conduct detrimental to the welfare of the League or professional football."
Jones went on to call that idea "laughable" and "ridiculous" during an interview with 105.3 The Fan (h/t Roy White III of Shan and RJ).
Elliott served the first game of his six-game suspension last week after an NFL investigation determined there was enough evidence to conclude he physically assaulted then-girlfriend Tiffany Thompson last year.
The 2016 rushing champion is eligible to return in Week 16. The Cowboys are currently 5-4, and they would not be a playoff team if the season ended today.
Bleacher Report
Image SportingNews twitter
Mentioned In This Post:
About the author