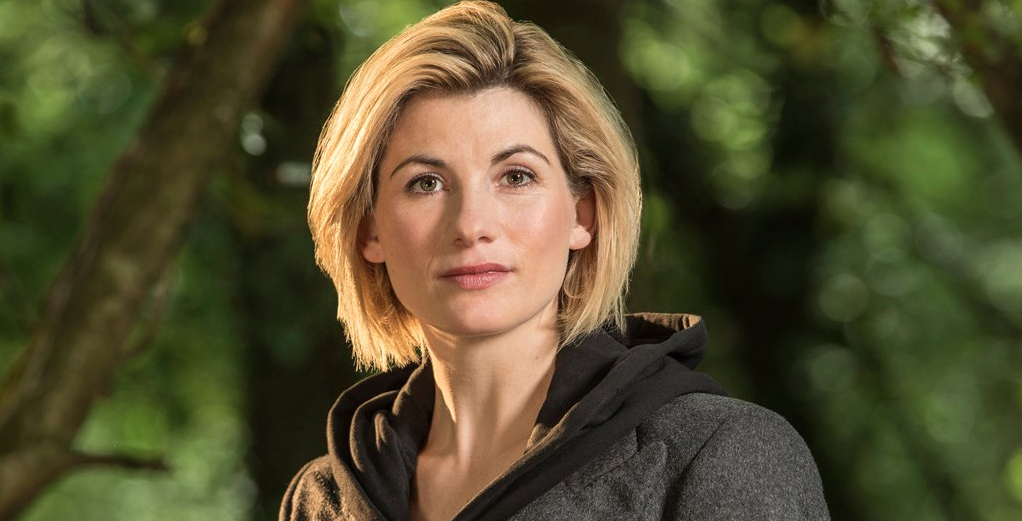 Jodie Whittaker, That's Who
17 Jul, 2017
Jodie Whittaker has been announced as Doctor Who's 13th Time Lord – the first woman to be given the role.
The new Doctor's identity was revealed in a trailer broadcast at the end of the Wimbledon men's singles final.
The Broadchurch star succeeds Peter Capaldi, who took over the role in 2013 and leaves in the forthcoming Christmas special.
Whittaker, 35, said it was "overwhelming, as a feminist" to become the next Doctor.
She will make her debut on the sci-fi show when the Doctor regenerates in the Christmas special.
The Huddersfield-born star, who was a late favourite to become the Doctor, will find a familiar face for her on set – Doctor Who's new showrunner is Broadchurch creator Chris Chibnall.
Whittaker said: "I'm beyond excited to begin this epic journey – with Chris and with every Whovian on this planet.
"It's more than an honour to play the Doctor. It means remembering everyone I used to be, while stepping forward to embrace everything the Doctor stands for: hope. I can't wait."
The actress also shares another Broadchurch link with Doctor Who – co-star David Tennant was the 10th Doctor.
It was always unlikely that the Doctor would continue to be white and male, especially as the BBC has committed itself to greater diversity on its programmes.
Casting the first female Doctor is something many viewers have been calling for. And strong female-led stories have been successful on the big and small screen in recent years, in films ranging from The Hunger Games and Star Wars to Wonder Woman, and in TV series like Game of Thrones.
The BBC will be hoping today's announcement will not just excite viewers, but will also demonstrate that the time travel show has firmly moved into the 21st century.
Whittaker said it felt "incredible" to take on the role, saying: "It feels completely overwhelming, as a feminist, as a woman, as an actor, as a human, as someone who wants to continually push themselves and challenge themselves, and not be boxed in by what you're told you can and can't be."
And she told fans not to be "scared" by her gender.
"Because this is a really exciting time, and Doctor Who represents everything that's exciting about change," she said, adding: "The fans have lived through so many changes, and this is only a new, different one, not a fearful one."
Whittaker said she had used the codename "Clooney" when discussing the part with her husband and agent – as actor George is "an iconic guy."
BBC
Image BBCDrWho twitter
Mentioned In This Post:
About the author