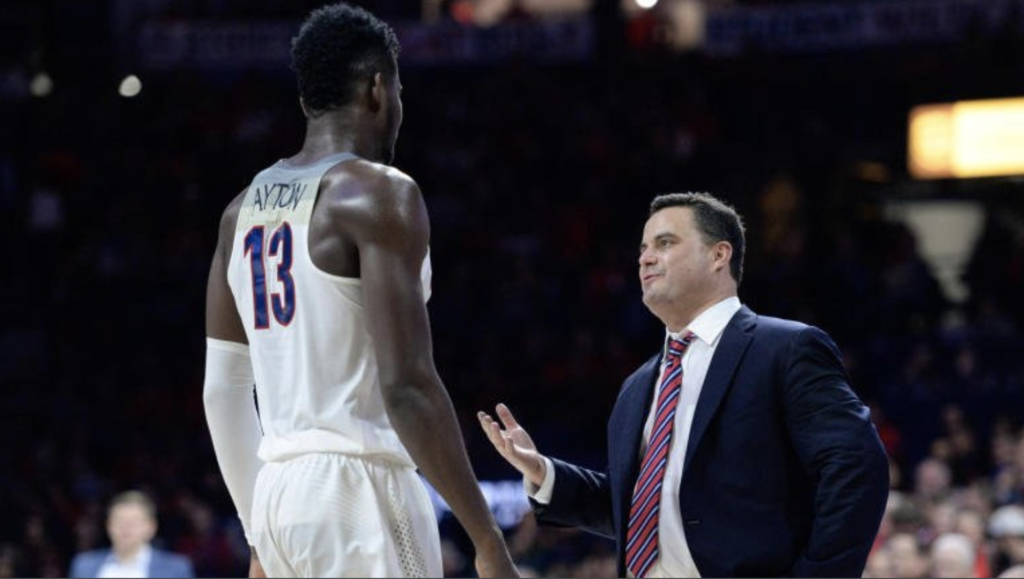 Just Pay the Damn Players Already!
02 May, 2019
Federal prosecutors on Wednesday played a recording to a jury of a phone call in which former Arizona assistant Emanuel "Book" Richardson told aspiring agent Christian Dawkins that Wildcats coach Sean Miller was paying star center Deandre Ayton $10,000 per month while he was enrolled at the school.
Prosecutors played the call, which was intercepted by wiretaps on June 20, 2017, to the jury near the end of their case involving college basketball corruption.
Dawkins and Richardson were discussing how to recruit Ayton as a client to Dawkins' fledgling sports management company.
While talking about Ayton, Richardson told Dawkins, "Sean's got to get the [expletive] out of the way and let us work."
"We'll see how Sean plays it out," Dawkins said.
"You know what he bought per month?" Richardson asked.
"What he do?" Dawkins asked.
"I told you — 10," Richardson replied.
"He's putting up some real money for them [expletive]," Dawkins responded. "He told me he's getting killed."
"But that's his fault," Richardson said.
During the same call, Richardson and Dawkins discussed how much Richardson would be paid each month by Dawkins' new sports management agency.
"You already know Sean is taking care of Rawle [Alkins] and them," Dawkins said.
Arizona released a statement saying the school "takes the information presented in court today very seriously."
"[Arizona] remains committed to the highest standards of integrity and ethical conduct which includes competing within the rules of the NCAA and PAC-12 Conference. We will continue to cooperate fully with the NCAA and with other ongoing investigations into this matter in the best interest of the University and the men's basketball program," the school said.
Also Wednesday, Dawkins was called to testify and said he didn't see anything wrong with paying college athletes.
"They are the only kids in college who can't get paid legally," Dawkins said. "There is a need for them to get paid. … I don't think anything that's been discussed in either case is a crime."
Dawkins testified that he believed his company was already getting Alkins as a client and that Ayton was already being paid through other parties.
"Deandre Ayton is going to get way more than 5,000," Dawkins said. "That's not even in the ballpark of what he's going to get."
ESPN
Image SportsDebatable twitter

Mentioned In This Post:
About the author