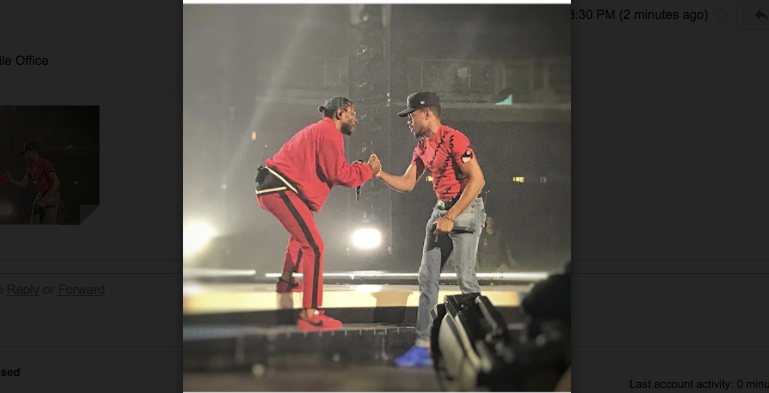 K Dot Shows Chicago Love During Damn. Tour
29 Jul, 2017
Kendrick Lamar stopped through Chicago for the DAMN. tour Thursday night and it was everything rap royalty should bring in a show.
The crafted aesthetics and the superior flow were brought the crowd to hysteria while one major surprise was brewing.
"With Chicago showing so much love I gotta make sure I give it back. Let's do something special," Kendrick told the audience before Chance emerged from below the stage.
The two artists performed a version of Chance's "No Problem," while the audience went crazy.
K. Dot, Kung Fu Kenny, Kendrick Lamar, what ever you call him make sure you catch his next show when he rolls thru the Chi!
TR
Image Jason Prinzo Instagram
Mentioned In This Post:
About the author