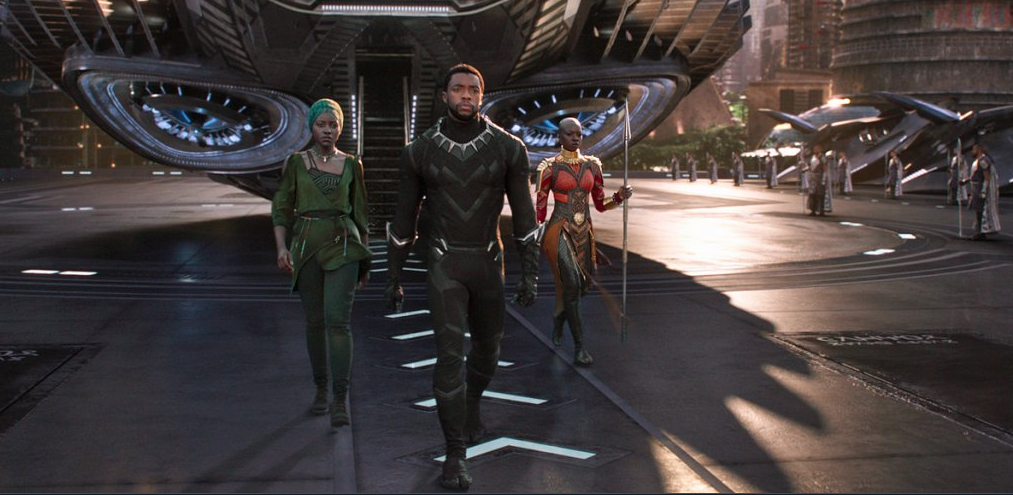 King Of The Box Office For Another Week
19 Mar, 2018
Marvel's "Black Panther" has maintained its momentum at the domestic box office, winning its fifth consecutive weekend with $27 million from 3,834 locations.
Alicia Vikander's "Tomb Raider" finished second in its opening weekend in line with expectations with $23.5 million from 3,854 sites for Warner Bros. and MGM. The videogame-based action adventure score a B grade from moviegoers in CinemaScore exit polls.
Lionsgate-Roadside Attractions' faith-based drama "I Can Only Imagine" outperformed forecasts with $17.1 million at 1,629 venues, notching the top per-screen average in the top 10 with $10,476. The studio plans to expand "I Can Only Imagine," based on the story behind the hit song of the same name, to more than 2,000 sites next weekend.
Disney's second weekend of time-travel adventure "A Wrinkle in Time" followed in fourth with $16.6 million at 3,980 locations, lifting its 10-day total to $61.1 million."Wrinkle," directed by Ava DuVernay, declined by exactly half from its opening weekend.
"Black Panther" has become only the seventh title to pass the $600 million milestone at the North American box office, and is the second-fastest film to do so. It's the fourth-highest fifth weekend of all time, and the first time a film has held the top spot for five weekends in a row since 2009's "Avatar."
"Black Panther" has totaled a stunning $605.4 million in 31 days. It's poised to pass "Star Wars: The Last Jedi" ($619.8 million) for sixth place and "The Avengers" ($623.4 million) for fifth place on the all-time domestic list by the end of next weekend. And it's likely to eventually pass "Jurassic World" at $652.3 million for fourth place and "Titanic" at $659 million for third place. "Star Wars: The Force Awakens" tops the list at $936 million followed by "Avatar" at $760 million.
Variety 
Image Black Panther twitter
Mentioned In This Post:
About the author