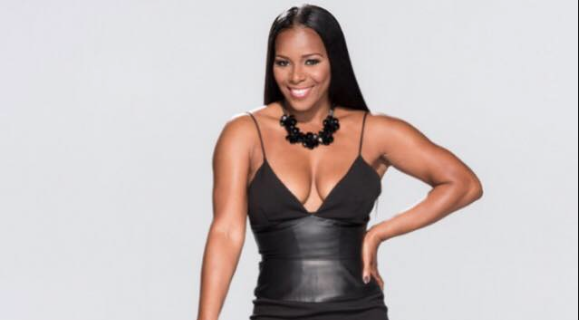 Money, Hair Weave and Reality TV
04 Jun, 2015
WE TV's newest reality star Maja Sly of'Cutting It in the ATL' tells The Trending Report in part-one of our exclusive interview, why selling hair is a serious business.
Say what you want about Walk-in Weaves and Pretty Hair owner Maja Sly's businesses but she's taking the ATL by storm and she's just getting started.
After one million people tuned in to the series premiere of WE TV's latest reality series 'Cutting It in the ATL,' $50 weaves was the trending topic across several social media outlets.
It was the comparison to Walmart that cast mate Dedra made about Sly's $50 weave service that made the rounds. "That's like me going to Walmart and getting a Chanel" she said during a brunch Sly orchestrated for her cast mates, all savvy business owners, in a failed attempt to network.
"If I am the Walmart of weaves, I'm in good company" Sly tells The Trending Report.
Her motto, 'Made for African American women by an African American woman' is also reminiscent of entrepreneur and ABC's 'Shark Tank' co-host Damon John's 'For Us By Us' FUBU clothing line that dominated the 90's and served as the start of John's multi-million dollar business.
Now with 6 Walk-In Weave locations under her belt and a firm grasp on Atlanta, Sly is expanding her business not just to South Carolina and other cities throughout the United States but she's also in talks to open a location in South Africa.
Not bad for a first generation college graduate raised by her grandmother, living on an hourly wage under $7.
How did a girl raised in Panama City, Florida end up in Atlanta anyway? It's a shocking story that you won't want to miss. In part- two of our exclusive interview we'll delve into the makings of Maja Sly and the reality series we didn't get to see her in.
B.Owusu
Image CuttingItInTheATL.com
Mentioned In This Post: @iamMajaSly,@cuttingit_wetv
About the author