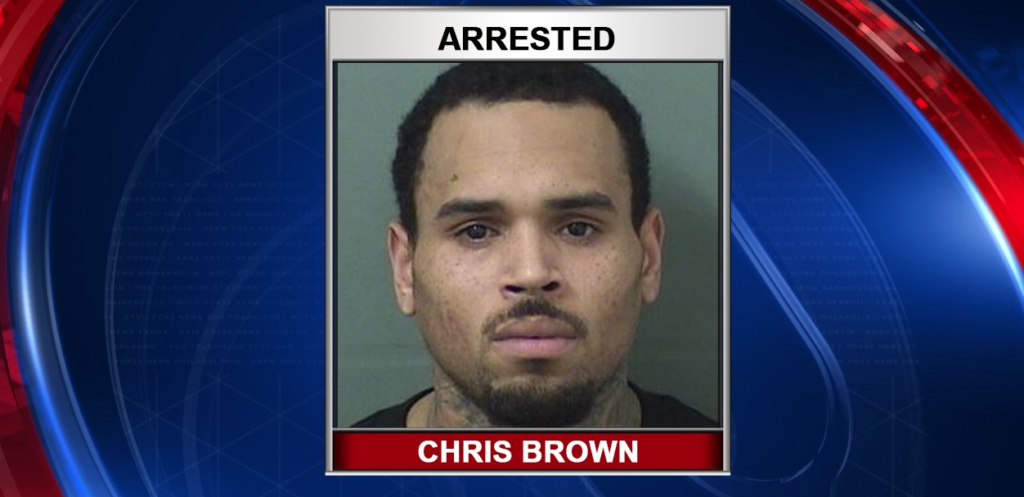 More Trouble For Chris Brown?
06 Jul, 2018
Florida police picked up singer Chris Brown on an out-of-county arrest warrant on Thursday night following his concert in West Palm Beach.
The Palm Beach Sheriff's Office confirmed to The Palm Beach Post that Brown, 29, was arrested at Coral Sky Amphitheatre and jail records confirm that he was booked around 11 p.m. EDT and released on a $2,0000 cash bond about an hour later.
The Palm Beach Post and NBC affiliate WPTV reported that there was an arrest warrant issued for Brown in Hillsborough County for an April 2017 battery case in which the singer allegedly struck a photographer in Tampa.
At the time, Bennie Vines Jr. told Tampa police officers that Brown punched him while he was snapping photos at an event. Brown was gone by the time officers arrived.
Chris Brown's rap sheet includes a felony assault charge after an altercation with then-girlfriend Rihanna in 2009, to which he plead guilty and was sentenced to five years probation and community service. In 2013, Brown was charged with felony assault again after he and his bodyguard allegedly attacked a fan outside of the W Hotel in Washington, D.C., which was later reduced to a misdemeanor. Brown was also arrested in 2016 in Los Angeles on suspicion of assault with a deadly weapon.
USA Today
Image FOX13News twitter
Mentioned In This Post:
About the author