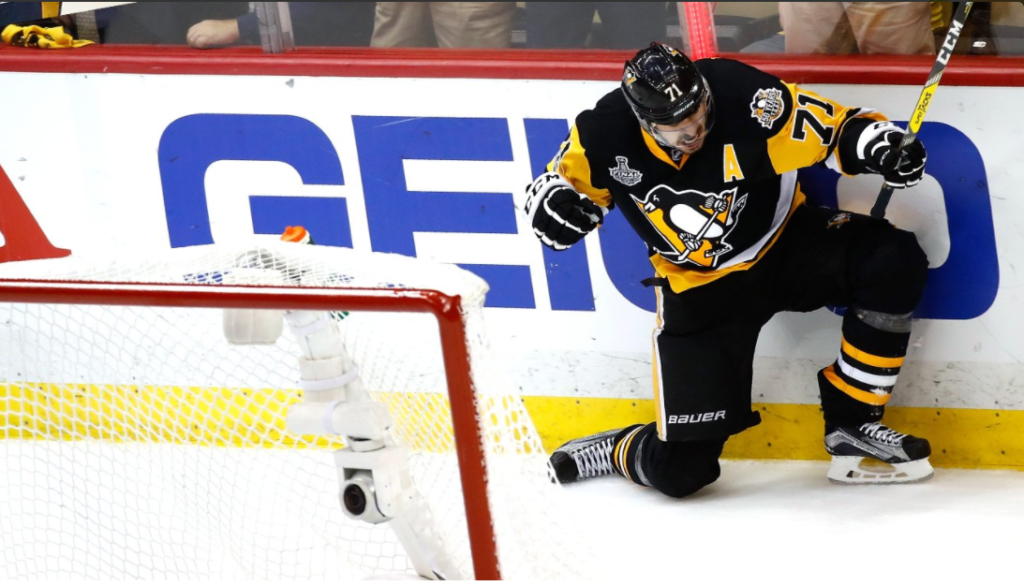 Nashville Forgot To Show Up For Game 5
09 Jun, 2017
The Pittsburgh Penguins are one win from defending their championship after defeating the Nashville Predators 6-0 in Game 5 of the Stanley Cup Final at PPG Paints Arena on Thursday.
Pittsburgh leads the best-of-7 series 3-2 with Game 6 at Nashville on Sunday.
The Penguins have won each of their previous four championships on the road. They won the Cup last season with a 3-1 victory against the San Jose Sharks in Game 6 at SAP Center.
"We understand that the next one is going to be the hardest," Penguins coach Mike Sullivan said. "So we're going to have to reset our mindset and be ready to play that game."
The Predators won Games 3 and 4 at home after trailing 2-0 in the series.
"Our guys will be ready," Predators coach Peter Laviolette said. "I'm telling you, they have a lot of confidence in that room. They have a lot of confidence in the whole building. They have a lot of confidence in the way we've played this year. They have a lot of confidence with how we've played in the [Stanley Cup Playoffs]."
Matt Murray made 24 saves for his second shutout of the playoffs after allowing eight goals in his previous two starts.
Sidney Crosby had three assists to reach 27 points (eight goals, 19 assists) this postseason.
"There's still a lot of work to be done," Crosby said, "but I like the way we played tonight."
The Penguins scored three goals in the first period.
After Crosby forced Ryan Ellis to take a holding penalty 50 seconds into the game while splitting the Predators defensemen and shooting off the left post, Justin Schultz made it 1-0 at 1:31 on the power play. Crosby passed to Schultz at the point, where he one-timed a slap shot past Pekka Rinne's glove.
Bryan Rust extended it to 2-0 by backhanding a shot through Rinne's pads at 6:43.
Malkin, who had two points (one goal, one assist), made it 3-0 with 11 seconds remaining. He leads the playoffs with 28 points (10 goals, 18 assists).
Juuse Saros replaced Rinne to start the second period. Rinne, who made six saves on nine shots, has been pulled in his past two road starts. Saros made 12 saves on 15 shots.
Conor Sheary scored on Saros' first shot faced to make it 4-0 at 1:19 of the second period.
Phil Kessel pushed it to 5-0 at 8:02, one day after Malkin predicted Kessel would end his six-game goal drought. Kessel hadn't scored since Game 5 of the Eastern Conference Final against the Ottawa Senators.
Ron Hainsey made it 6-0 with 3:20 left in the second.
Ellis left in the second period because of an undisclosed injury. Laviolette did not have an update on Ellis' status after the game.
Predators forward Colton Sissons received a match penalty for cross-checking defenseman Olli Maattawith 34 seconds left in the third period. A match penalty carries an automatic suspension until the play is reviewed by NHL Commissioner Gary Bettman.
Pittsburgh forward Patric Hornqvist played after missing practice Wednesday. He had an assist and four hits, which was second on the Penguins, one behind Malkin.
Game 6 of Stanley Cup Final at Bridgestone Arena on Sunday
NHL.com
Image Penguins twitter
Mentioned In This Post:
About the author