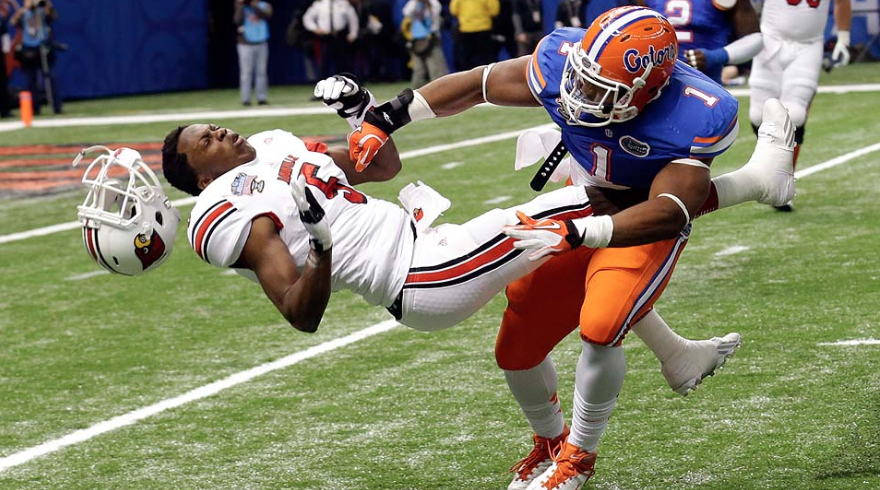 NCAA Settles Head Injury Lawsuit for $70M
30 Jul, 2014
The NCAA agreed on Tuesday to help athletes with head injuries in a proposed settlement of a class-action lawsuit that college sports' governing body touted as a major step forward but that critics say doesn't go nearly far enough.
The deal, filed in U.S. District Court in Chicago, calls for the NCAA to toughen return-to-play rules for players who receive head blows and create a $70 million fund to pay for thousands of current and former athletes to undergo testing to determine whether they suffered brain trauma while playing football and other contact sports.
A lead attorney for the plaintiffs who spearheaded nearly a year of talks culminating in the agreement said the provisions would ultimately improve players' safety and leave open the possibility of damage payments later.
"I wouldn't say these changes solve the safety problems, but they do reduce the risks," Chicago attorney Joseph Siprut said. "It's changed college sports forever."
Unlike a proposed settlement in a similar lawsuit against the NFL, this deal does not set aside any money to pay players who suffered brain trauma. Instead, athletes can sue individually for damages; the NCAA-funded tests that would gauge the extent of neurological injuries could establish grounds for doing just that.
The settlement is primarily directed at men and women who participated in basketball, football, ice hockey, soccer, wrestling, field hockey and lacrosse.
There is no cutoff date for when athletes must have played a designated sport at one of the more than 1,000 NCAA member schools to qualify for the medical exams. That means all athletes currently playing and those who participated decades ago could undergo the tests and potentially follow up with damage claims.
The NCAA, which admits no wrongdoing in the settlement and has denied understating the dangers of concussions, hailed the deal.
"This agreement's proactive measures will ensure student-athletes have access to high quality medical care by physicians with experience in the diagnosis, treatment and management of concussions," NCAA's chief medical officer Brian Hainline said.
AP
Image AP
Mentioned In This Post:
About the author