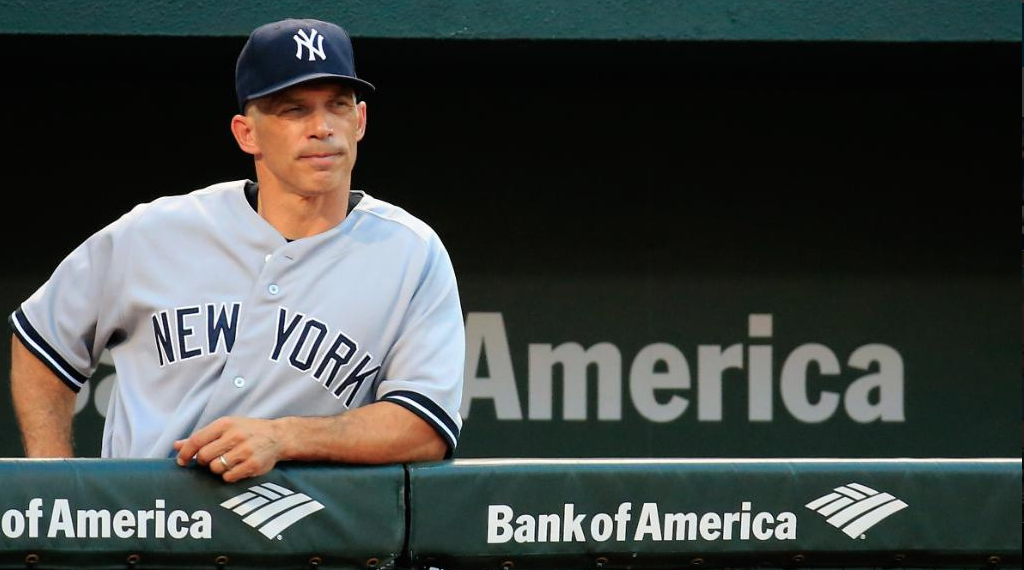 New York is A Cold, Cold Place
26 Oct, 2017
Joe Girardi's tenure as manager of the Yankees has ended, the club announced on Thursday, completing a decade-long run that included a World Series title in 2009 and concluded last week one win shy of a World Series appearance with a seven-game loss to the Astros in the American League Championship Series.
"I want to thank Joe for his 10 years of hard work and service to this organization," Yankees general manager Brian Cashman said. "Everything this organization does is done with careful and thorough consideration, and we've decided to pursue alternatives for the managerial position."
Girardi's contract was set to expire on Tuesday. Via his agent, Steve Mandell, Girardi said that he appreciated having been given the opportunity to lead the team for which he played from 1996-99, winning three championships.
"With a heavy heart, I come to you because the Yankees have decided not to bring me back," Girardi said. "I'd like to thank the Steinbrenner family for believing in me and giving me this wonderful opportunity. I would like to thank Brian Cashman and his staff for hiring me and always trying to improve the team."
Girardi, 53, guided the Yankees to a 910-710 record over 10 seasons as manager, including a World Series championship in 2009. His 910 regular-season wins rank sixth in franchise history, trailing Joe McCarthy (1,460), Joe Torre (1,173), Casey Stengel (1,149), Miller Huggins (1,067) and Ralph Houk (944).
In a lengthy statement, Girardi thanked his coaches, support staff, trainers and strength coaches, as well as the team's clubhouse personnel and the executives in charge of scouting and player development.
"I would like to thank the players for the relationships that we have fostered over the last 10 years but most important, how hard they played every day," Girardi said. "… Finally, I'd like to thank the fans for their great support as a player, coach and manager, and the lasting memories of their passion and excitement during the playoff games, especially the final six games, which will remain in my heart forever."
Like Girardi and all members of his coaching staff, Cashman's contract also expires on the same date, though the organization is expected to come to an agreement with the longtime GM. Girardi had been spotted at Yankee Stadium twice this week, where he declined to speak with reporters. The team confirmed their parting in a news release on Thursday morning.
"As [managing general partner] Hal Steinbrenner and I mentioned to Joe directly this week, he has been a tremendous Yankee on the field and away from it, as a player, coach and manager," Cashman said. "He has a tireless work ethic, and put his heart into every game he managed over the last decade. He should take great pride in our accomplishments during his tenure, and I wish Joe and his family nothing but success and happiness in the future."
During Girardi's tenure, the Yankees reached the postseason six times, including three AL East titles (2009, '11-12) and three Wild Card berths (2010, '15, '17). Taking over following Torre's 12-year run at the helm, Girardi initially donned uniform No. 27 as a daily reminder of the objective that he had been hired to achieve.
MLB
Image BSNews twitter
Mentioned In This Post:
About the author