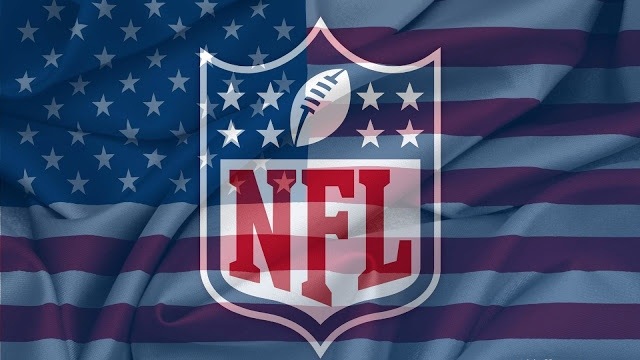 NFL reaches an agreement in Lawsuit over concussions
29 Aug, 2013
The NFL has reached a tentative $765 million settlement over concussion-related brain injuries among its 18,000 retired players, agreeing to compensate victims, pay for medical exams and underwrite research.
A federal judge announced the agreement Thursday after months of court-ordered mediation. It came just days before the start of the 2013 season.
Highlights of Proposed Settlement
Highlights of the proposed settlement between the NFL and more than 4,500 ex-players who sued over concussion-related injuries:
PDFs:
• Details of proposed settlement
• Judge Anita Brody's order
• NFL would pay $765 million plus legal costs, but admits no wrongdoing.
• Individual awards would be capped at $5 million for players suffering from Alzheimer's disease.
• Individual awards would be capped at $4 million for deaths from chronic traumatic encephalopathy (CTE).
• Individual awards would be capped at $3 million for players suffering from dementia.
• Money would go toward medical exams and concussion-related compensation for NFL retirees and their families, and $10 million toward medical research.
• Senior U.S. District Judge Anita Brody in Philadelphia must approve the settlement.
— The Associated Press
One of the principal terms of the settlement is that the agreement "cannot be considered an admission by the NFL of liability, or an admission that plaintiffs' injuries were caused by football."
According to the settlement, $675 million of the $765 million would be used to compensate former players and families of deceased players who have suffered cognitive injury, including the families of players who committed suicide after suffering from chronic traumatic encephalopathy (CTE). Other money will be used for baseline medical exams, the cost of which will be capped at $75 million. The NFL also will fund research and education at a cost of $10 million.
Individual awards would be capped at $5 million for men who have or develop ALS (Lou Gehrig's disease), Parkinson's disease, Alzheimer's disease or another severe cognitive impairment; $4 million for those diagnosed with CTE after their deaths; and $3 million for players with dementia.
The panel determining the benefits will be independent of the NFL and NFL Players Association.
The settlement will include all players (whether they were part of the suit or not) who have retired as of the date on which the court gives preliminary approval. The settlement also includes deceased players' authorized representatives or family members. Current players are not eligible.
The NFL has 20 years to pay the full amount of the settlement, but half of the total must be paid within the first three years and the rest over the next 17 years.
A source told ESPN that the compensation program is designed to last for up to 60 years, and that if a retired player develops a severe neurological illness in the future, he will be eligible to apply for compensation.
Legal fees are not included in this agreement. A district court will decide what compensation the plaintiffs can receive for those costs.
In a teleconference Thursday afternoon, Christopher Seeger, the plaintiffs' lead attorney, said the agreement came together because Senior U.S. District Judge Anita Brody advised that going to court could end badly for both sides in the case. He said he expects preliminary approval of the agreement by Brody within the next two months.
Equipment manufacturer Riddell is still a plaintiff in the case.
The plaintiffs include at least 10 members of the Pro Football Hall of Fame, including former Dallas Cowboys running back Tony Dorsett. They also include Super Bowl-winning quarterback Jim McMahon and the family of Pro Bowl linebacker Junior Seau, who committed suicide last year.
"This is a historic agreement, one that will make sure that former NFL players who need and deserve compensation will receive it, and that will promote safety for players at all levels of football," former United States District Judge Layn Phillips, the court-appointed mediator for the dispute, said in a statement.
Former NFL linebacker Gary Plummer, a former teammate of Seau's, told USA Today Sports that he believes Seau's death was a contributing factor for the league to settle the lawsuit.
"Had a high-profile player like Junior not committed suicide, I don't think this settlement would have happened," Plummer told the newspaper. "I can remember speaking about this, saying, 'If something good comes of this, then at least Junior didn't die in vain.' And obviously this is something very good that is coming of this.
"Obviously, I'd rather have Junior around, and [rather have had] the NFL settle without being pushed into it. But you have to look at things positively and just be happy that this settlement occurred."
Many former players with neurological conditions believe their problems stem from on-field concussions. The lawsuits accused the league of hiding known risks of concussions for decades to return players to games and protect its image.
"This is an extraordinary agreement that will provide immediate care and support to retired players and their families," Seeger said in the statement. "This agreement will get help quickly to the men who suffered neurological injuries. It will do so faster and at far less cost, both financially and emotionally, than could have ever been accomplished by continuing to litigate."
While Seeger was pleased with the settlement, former Pro Bowl center Kevin Mawae was critical of the deal, posting his thoughts on Twitter.
NFL concussion lawsuit net outcome? Big loss for the players now and the future! Estimated NFL revenue by 2025 = $27 BILLION
— Kevin Mawae (@KevinMawae) August 29, 2013
The NFL has denied any wrongdoing and has insisted that safety has always been a top priority.
"This agreement lets us help those who need it most and continue our work to make the game safer for current and future players. Commissioner [Roger] Goodell and every owner gave the legal team the same direction: do the right thing for the game and for the men who played it," NFL executive vice president Jeffrey Pash said in the statement.
Espn
Mentioned In This Post:
About the author