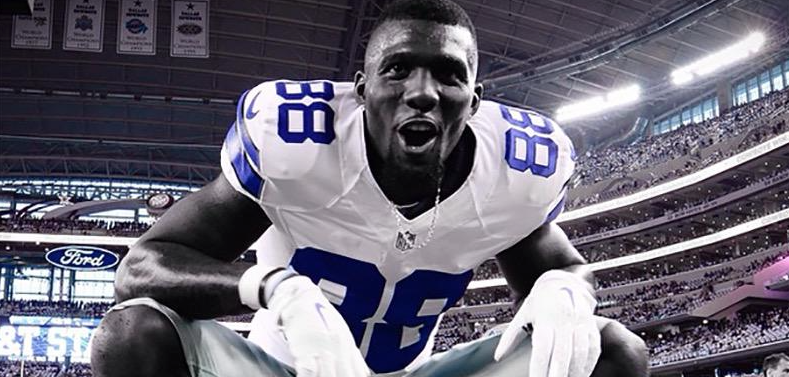 NFL Stars Get Big Payday!
15 Jul, 2015
Justin Houston became the highest-paid linebacker in NFL history Wednesday when he agreed to a six-year, $101 million contract, over half of which is guaranteed, hours before the Wednesday deadline for players who had franchise tags to sign long-term deals.
"I want to be known as one of the best to ever play the game, that's my motivation, I just want to be great at what I do," Houston said after signing a contract that was more than 30 times the value of his rookie contract.
Star receivers Dez Bryant and the Dallas Cowboys and Demaryius Thomas of the Denver Broncos both agreed to a five-year, $70 million contracts just before the deadline.
Patriots kicker Stephen Gostowksi's agent also was working on a last-minute deal that would replace his $4.56 million franchise tag.
Houston has made three consecutive Pro Bowls and was the key to Kansas City's front-seven dominance last year when he broke Derrick Thomas's franchise record with 22 sacks and came within a-half sack of Michael Strahan's NFL single-season record.
Houston was considered one of the top linebackers in the draft coming out of Georgia, but a failed test for marijuana at the scouting combine caused his stock to slide. The Chiefs wound up taking him in the third round, in retrospect a massive bargain.
He has made roughly $3 million over the course of his rookie contract. For that small price, Kansas City got 200 tackles, 48 1/2 sacks and five fumble recoveries.
His reward is the richest contract in franchise history.
"Once you get paid, it's not like you won the lottery," Houston insisted. "You still have work to do. You can still get better each and every day, so that's my goal."
In some ways, Houston just hit the jackpot.
His new deal includes $52.5 million guaranteed, a person familiar with the terms told The AP.
Thomas signed the richest contract in Broncos history, which includes $43.5 million guaranteed. Bryant's deal included $45 million guaranteed.
Although Thomas had said he'd play on the $12.8 million franchise tag if he had to "and then I'd just go try to win the Super Bowl," Bryant had threatened to skip training camp and regular-season games without a long-term contract.
Bryant, who has more catches (381), yards (5,424) and touchdowns (56) through five years than any receiver in franchise history – a list that includes Hall of Famers Michael Irvin and Bob Hayes.
AP
Image CowboyChuck_DAL
Mentioned In This Post:
About the author