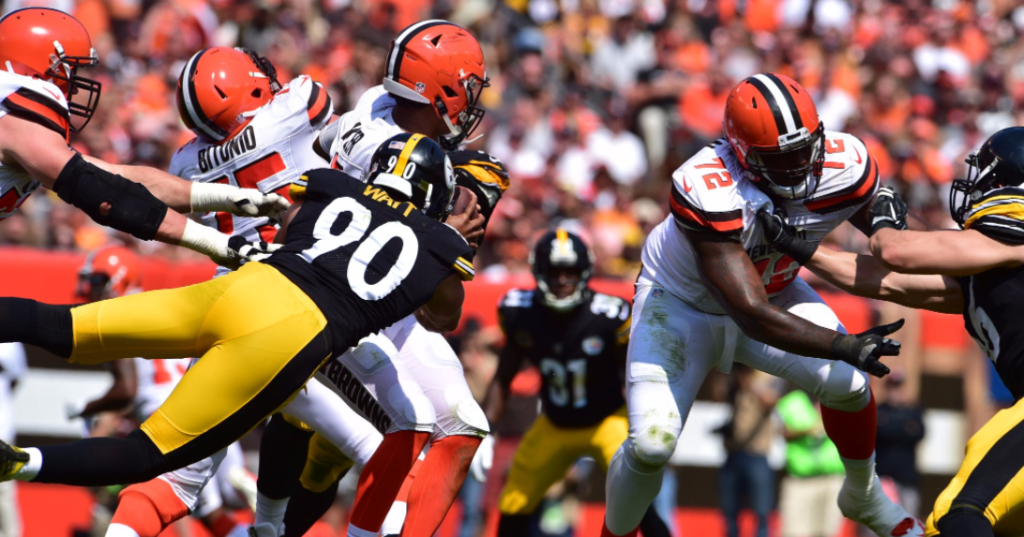 NFL Week 1 Belongs To The Rookies
11 Sep, 2017
The rookies stole the show in Week 1.
After Kareem Hunt's record-setting debut in Kansas City's stunning win at New England on Thursday night, several players had impressive first games Sunday.
Steelers linebacker T.J. Watt, younger brother of J.J. Watt, recorded two sacks and an interception in Pittsburgh's 21-18 win over Cleveland. Still, he wasn't satisfied.
"We had a few sacks left on the table, from my point of view," Watt said.
Lions third-round pick Kenny Golladay caught four passes for 69 yards and two touchdowns in Detroit's 35-23 victory over Arizona. He fully extended to catch a long TD pass with 4:13 left.
"That's a receiver's dream," Golladay said.
Leonard Fournette, the No. 4 overall pick, ran for 100 yards and a TD in Jacksonville's rout over Houston. Bears running back Tarik Cohen had 66 yards rushing, 47 receiving and one TD catch in a 23-17 loss to Atlanta.
Chicago Bears running back TarikCohen made an impressive debut with 66 yards rushing and 47 receiving.
Even Raiders kicker Giorgio Tavecchio joined in with field goals of 20, 52, 52 and 43 yards in his first game.
Hunt ran for 148 yards and a TD and caught five passes for 98 yards and two more scores against the Patriots. The third-round pick's 246 yards from scrimmage were the most by a player in his first game in NFL history.
AP
Image Steelers twitter
Mentioned In This Post:
About the author