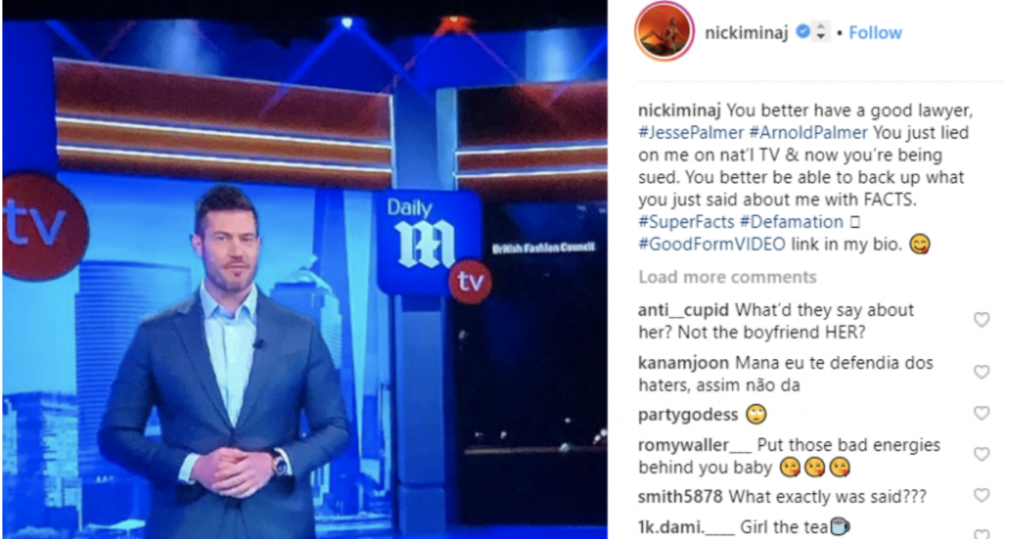 Nicki Is Suing If You Talk About Her New Ex-Con Boo
11 Dec, 2018
Today on social media, Nicki Minaj revealed she intends to sue Jesse Palmer, long time ESPN talent and former Bachelor contestant, as she claims he lied about her on television.
The TV host had made some statement's about Nicki's latest alleged boyfriend, Kenneth Petty, who is a convicted sex offender.
It is not clear what exactly she is claiming he lied about, but the photo of Palmer during a segment on DailyMailTV could lead to believe it came from there.
The Big Lead
Image Nicki Minaj insta
Mentioned In This Post:
About the author