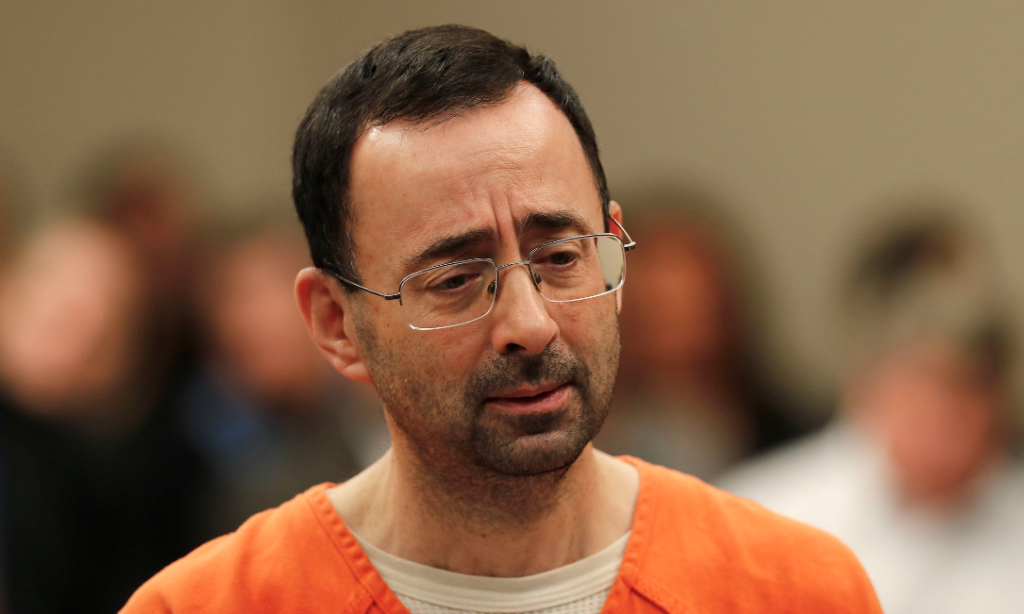 No Amount Of Money Can Make This Right
16 May, 2018
Michigan State University will pay out at least $500 million in settlements to the victims of Larry Nassar after two days of mediation in California.
Over 300 victims have sued the school over sexual abuse at the hands of Nassar.
Representatives for the victims and the university met behind closed doors this week to hash out the settlement for 332 victims, formally announced on Wednesday.
Trustee Brian Breslin, chairman of MSU's governing board, said the school is "truly sorry" for what victims and their families went through and says the school recognizes a "need for change" in sexual assault awareness and prevention.
A lawyer for many of the victims spoke of the settlement to the Detroit Free Press, saying the school must pay $425 million immediately and hold $75 million in reserve for future settlements.
 "I don't think (the victims) can ever be made whole, but this is a step in the right direction," attorney Jamie White said.
"This historic settlement came about through the bravery of more than 300 women and girls who had the courage to stand up and refuse to be silenced," said John Manly, another attorney for many of the victims.
"It is the sincere hope of all of the survivors that the legacy of this settlement will be far reaching institutional reform that will end the threat of sexual assault in sports, schools and throughout our society."
Former state Supreme Court justice Robert Young, who served as special counsel to MSU, weighed in on the agreement.
"Michigan State is pleased that we have been able to agree in principle on a settlement that is fair to the survivors of Nassar's crimes," Young said. "We appreciate the hard work both sides put into the mediation, and the efforts of the mediator, which achieved a result that is responsible and equitable."
Nassar, who worked as an osteopathic physician for USA Gymnastics and was a faculty member at Michigan State, was convicted in three courts of charges that included abusing his patients. More than 200 victims, including Maroney, spoke at his sentencing hearing.
Nassar, 54, is serving a 60-year sentence at a federal prison in Tucson, Ariz., on child pornography charges. He has been sentenced to 40 to 175 years in one Michigan county and 40 to 125 years in another on sexual assault charges.
ESPN announced on Wednesday that the survivors of Nassar's abuse would be awarded the Arthur Ashe Courage Award at the 2018 ESPYs.
Reuters
Image ABC twitter
Mentioned In This Post:
About the author