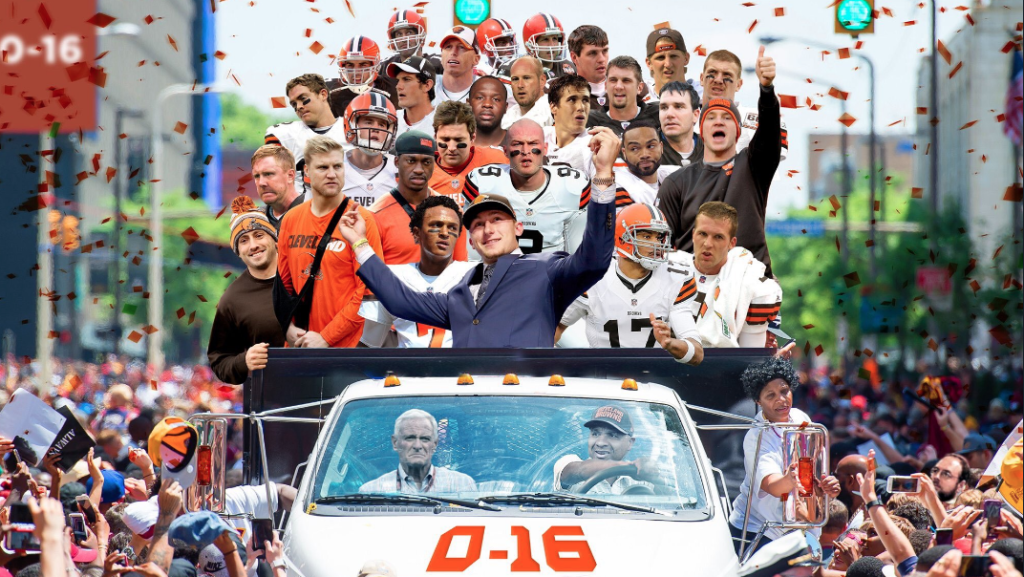 Perfectly Terrible
31 Dec, 2017
The Cleveland Browns on Sunday became a part of NFL lore they'd sooner forget.
The Browns' 28-24 loss to the Pittsburgh Steelers in Heinz Field ended a winless season, making these Browns and the 2008 Detroit Lions the only two teams to go winless in a 16-game season.
On fourth and 2 with 1:46 left, Browns receiver Corey Coleman dropped a pass from DeShone Kizer at the Steelers' 11-yard line to end any hopes Cleveland had of winning their first game.
The Browns started 2017 with a three-point loss to the Steelers, and continued on a steady and weekly path to Loserville with each game. They lost in two countries, two continents, eight states and nine stadiums — including Twickenham in London, England.
They lost by double digits nine times, and came closest to victory Dec. 10 at home against Green Bay. In that game, the Browns led the Packers 21-7 early in the fourth quarter but lost in overtime 27-21. They also lost in overtime to Tennessee on Oct. 22. Four of their 16 losses were by three points, five by nine points or fewer.
Three other teams have gone winless. The 1960 Dallas Cowboys were 0-11-1, the 1976 Tampa Bay Bucs 0-14, the 1982 Baltimore Colts 0-8-1. The Lions and Browns share the mark for the greatest futility.
The 0-16 finish also concluded a brutal two-year stretch for coach Hue Jackson, who has gone 1-31 since he was hired before the start of the 2016 season.
Browns owner Jimmy Haslam has promised that Jackson will be back in 2018, and hopefully for years after.
The Browns' only win in two seasons came over San Diego on Christmas Eve of 2016. They lost 14 in a row to start that season, and lost 17 in a row after the win. While jarring and embarrassing, the winless season merely continues a string of shocking ineptitude by one team.
The Browns have lost 44 games the last three seasons, just short of 15 per season. They have not had a winning record since 2007.
And they have lost at least 11 games in nine of the last 10 seasons — averaging 12 losses per season.
In those 10 seasons, the Browns have had six coaches, eight offensive coordinators, seven defensive coordinators, seven general managers and 20 starting quarterbacks. The Browns' tangible reward for the worst record in the league is the first pick in the draft in April, an "honor" the Browns hold for the second year in a row.
The intangible reward is the "Perfect Season Parade," hosted by fan Chris McNeil, which will take place Jan. 6 at noon. The parade will circle FirstEnergy Stadium, completing a zero around the stadium.
ESPN
Image Yahoo Sports twitter
Mentioned In This Post:
About the author