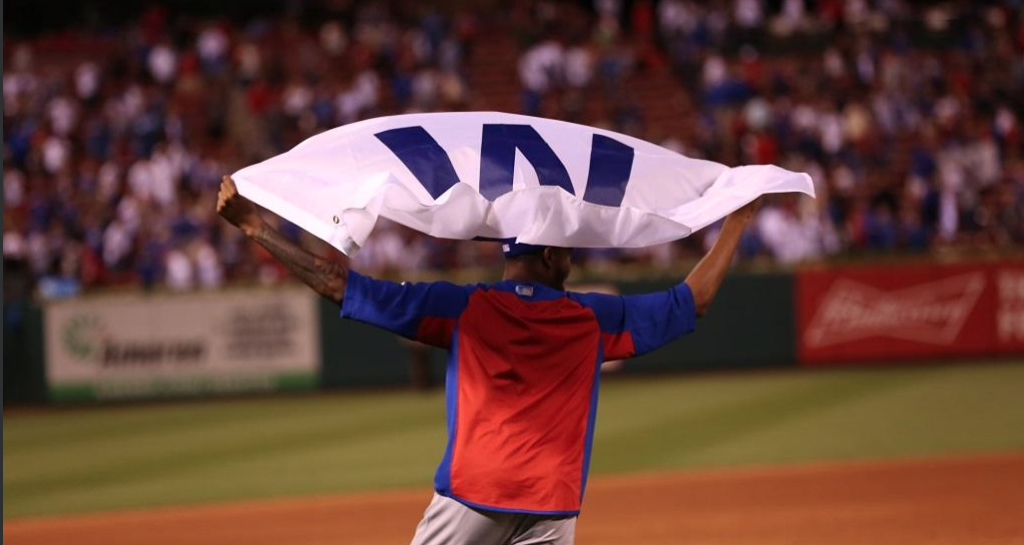 Repeat… So You're Saying There's A Chance!
28 Sep, 2017
The Cubs clinched their second straight National League Central Division title on Wednesday, beating the Cardinals, 5-1, to advance to the postseason for a third straight year.
"I like to say they're fearless," manager Joe Maddon said of this year's Cubs. "I don't think they take anything for granted. I think we do like the bigger moment."
It seemed fitting that the Cubs clinched the Central in St. Louis against a franchise that has set the standard for National League clubs in winning 11 World Series championships. Maybe it's a changing of the guard.
Now, the Cubs begin the challenge of trying to become the first NL team to repeat as World Series champs since the Reds did so in 1975 and '76. The 2008-09 Phillies were the last NL team to get to the World Series in consecutive seasons, and the last team to repeat as World Series champs was the Yankees, who won three years in a row, from 1998-2000.
In 2015, the Cubs were one of three NL Central teams to win at least 97 games and made the postseason as an NL Wild Card entrant. Last year, they cruised and posted the best record in the Majors (103-58), winning the division by 17 1/2 games.
This season's postseason push was more of a challenge. The Cubs were 5 1/2 games behind the Brewers at the All-Star break and needed a strong second-half surge to repeat as division champs.
"I think it's the first time we're in a real pennant race," Cubs general manager Jed Hoyer said. "It's different. There's a lot more intensity. There's a lot more focus on September games than we've been used to."
At the All-Star break, the Cubs seemed to collectively hit the reset button, and they have posted the best record in the NL since that halfway point. They lead the Major Leagues in batting in the second half, thanks to a spark from catcher Willson Contreras, who batted .311 with 10 home runs and 29 RBIs in 23 games from July 14-Aug. 9. He's one of the club's several second-half MVPs.
The Cubs made a crosstown deal, acquiring left-handed starter Jose Quintana on July 13 from the White Sox, and the veteran struck out a season-high 12 batters over seven scoreless innings against the Orioles in his Cubs debut on July 16. On Sunday, he threw a three-hit shutout against the Brewers.
"We had a lot of things that were not easy about this year, starting with guys naturally being fatigued, but you also have the fact that every team in our division played well this year," Heyward said. "It's one of those years when you have to do everything right to get it done. We had a lot of growing to do this year."
MLB.com
Image Cubs twitter
Mentioned In This Post:
About the author