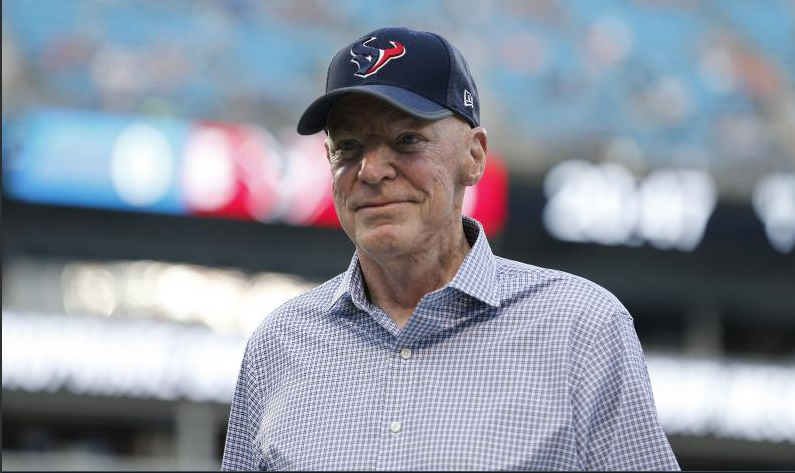 "Sorry" Doesn't Make it Better
27 Oct, 2017
Houston Texans owner Bob McNair apologized Friday for a remark he made last week at the Fall League Meeting regarding players not standing during the national anthem before games.
In an ESPN story published Friday, McNair was quoted as telling fellow owners and NFL executives that "we can't have the inmates running the prison," when discussing the impact the players' actions were having on league business concerns.
"I regret that I used that expression. I never meant to offend anyone and I was not referring to our players. I used a figure of speech that was never intended to be taken literally," McNair said in a statement. "I would never characterize our players or our league that way and I apologize to anyone who was offended by it."
Offensive tackle Duane Brown told reporters McNair's comments at the meeting "were disrespectful and ignorant" and made Brown "very upset."
Players considered walking out of the team's facility after learning of McNair's comment until meeting with coach Bill O'Brien, GM Rick Smith and assistant head coach Romeo Crennel, a source present told NFL Network's James Palmer. The meeting went 90 minutes and players were free to speak their minds. All decided to stay for practice, minus Pro Bowl receiver DeAndre Hopkins, who did not and was excused for personal reasons by O'Brien.
The Texans play against the Seahawks on Sunday. Every player that is scheduled to make the trip to Seattle is expected to be on the plane on Saturday, a source familiar with the players' plans told Palmer.
Among those who heard McNair's remark during the Fall League Meeting was Troy Vincent, NFL executive vice president of football operations, a league source told NFL Network Insider Ian Rapoport. McNair later apologized to Vincent, the source said.
The NFL emerged from its meetings with no mandate to force players to stand for the national anthem. Owners and players reached a consensus to support programs which address and combat social inequality.
NFL owners and players are scheduled to meet again Tuesday to discuss how the two sides can work together to make further progress on social issues.
NFL.com
Image SportsTreasury twitter
Mentioned In This Post:
About the author