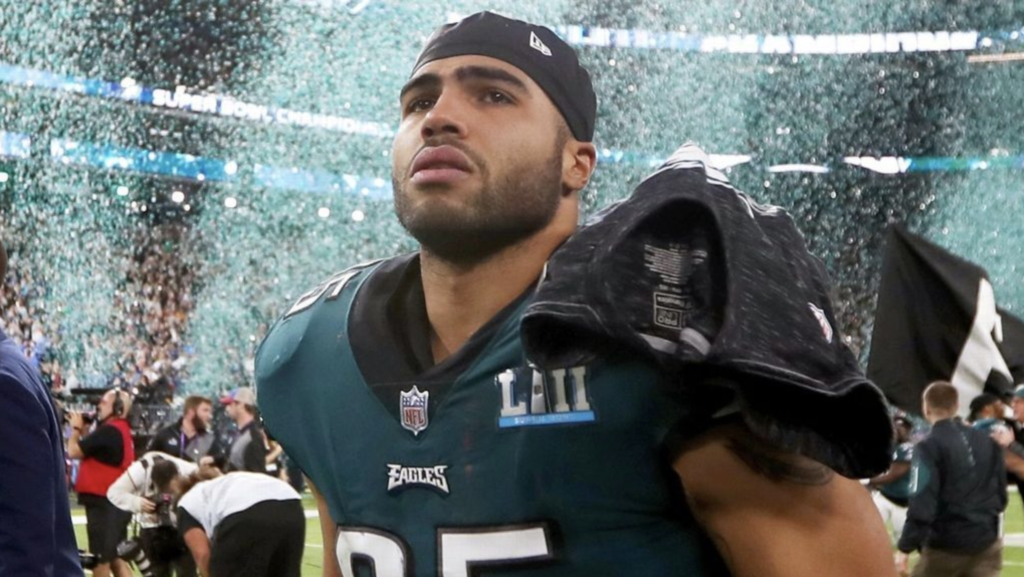 Super Bowl Champion Charged With Insider Trading
29 Aug, 2018
Cleveland Browns linebacker Mychal Kendricks has apologized after being charged with insider trading by federal officials Wednesday.
Kendricks released a statement shortly after the announcement by U.S. Attorney William McSwain, admitting to insider trading and saying he accepts "full responsibility for my actions" and that he "knew it was wrong."
Kendricks allegedly made a profit of nearly $1.2 million from four separate investments tied to insider trading four years ago. Damilare Sonoiki, a television writer, also has been charged with assisting Kendricks in his investments.
McSwain, the U.S. Attorney for the District Court of Eastern Pennsylvania, said both Kendricks and Sonoiki face "substantial prison time" if convicted.
"I would like to apologize," Kendricks said in the statement released by his attorneys. "Four years ago, I participated in insider trading, and I deeply regret it. I invested money with a former friend of mine who I thought I could trust and who I greatly admired. His background as a Harvard graduate and an employee of Goldman Sachs gave me a false sense of confidence.
"To this point, I had worked my tail off since I was 5 years old to become a football player. I was drawn in by the allure of being more than just a football player. While I didn't fully understand all of the details of the illegal trades, I knew it was wrong, and I wholeheartedly regret my actions."
Kendricks, 27, said he has cooperated with the authorities and "will continue to do so." He also said he would repay all of the illegally gained funds.
The Browns released a brief statement, saying they are "aware of the situation and in communication with the league office." Kendricks will not travel with the team to Detroit for Thursday night's preseason finale against the Lions.
Kendrick spent his first six seasons with the Eagles before being released by Philadelphia this past May. He signed a one-year deal with the Browns in June.
"I sincerely apologize to my coaches, the owners, and my teammates on the Eagles and the Browns, the NFL, and the magnificent fans to whom I owe my career," Kendricks said in the statement. "I also apologize to my family, who I have failed in this. You all deserve better, and I will work my hardest to re-earn your trust and respect, serve as an advocate to educate others, and show you that I will never be involved in anything like this again."
ESPN
Image KZ_RUBEL twitter
Mentioned In This Post:
About the author