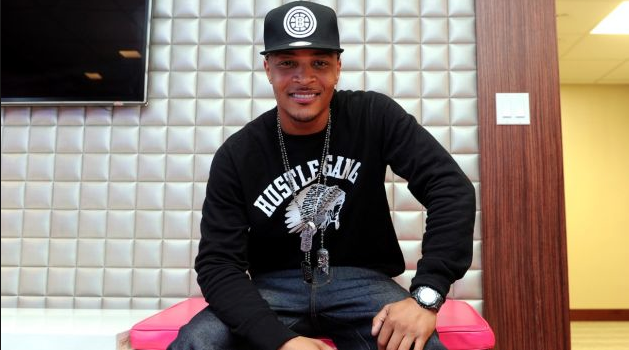 T I is Bringing "Sisterhood of Hip Hop" to Reality TV
12 Aug, 2014
It's no secret Hip Hop has largely been a boy's club; there have been instances when a female MC has dominated the game so hard its made the fellas stand at attention from Queen Latifah, Mc Lyte, Lil Kim and now the ubiquitous Nikki Minaj.
The rap game for females MCs is by definition the personification of hustling and Oxygen's new series "Sisterhood of Hip Hop" chronicles the hustle of 5 ladies trying to make it to the top.
The cast includes: female hip-hop artists Siya, Nyemiah Supreme, Diamond, Brianna Perry and Bia. The show is executive produced by the self-proclaimed
King of the South, T.I. and features cameos from big names like Pharell, Rick Ross, Lil Jon and Tank.
The most notable name and face of the sisterhood is Diamond, formerly of the group Crime Mob and Lil Scrappy's Ex. The 25-year-old voiced her frustrations at the status of her career saying, "it was necessary for me to leave my life and all the drama in Atlanta to take my career to the next level.
I want to be known for my music, the past is the past."
While the show mainly focuses on the ladies desires to get to the top; the Sisterhood spends a good deal of time on the relationship drama of the first openly gay female MC, Siya. Her struggles to establish herself with an R& B mentor and a sexuality that is often given the side eye in the Hip Hop world definitely makes for intriguing television.
Collectively the women offer an inspiring tale of self-discovery and drive as they run around New York trying to prove they've got what it takes to be the best. "Sisterhood of Hip Hop" premiers on Tuesday, August 12 at 9PM ET on Oxygen.
Afua Owusu  @bombshellmcfe
Image Oxygen
Mentioned In This Post: @TIP
About the author