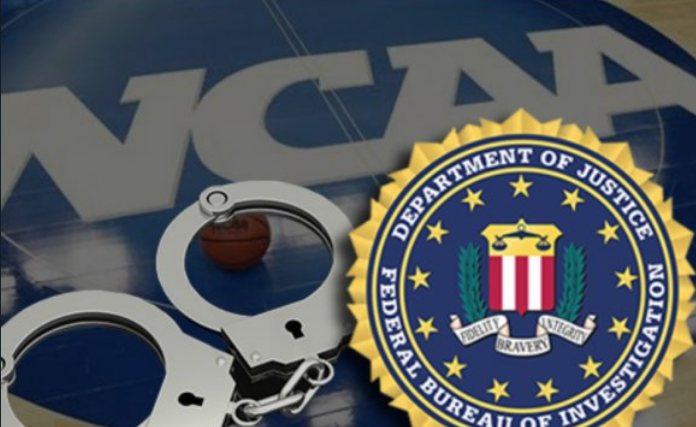 The FBI Is Looking Into Your Favorite Basketball Team
23 Feb, 2018
Players from more than 20 Division I men's basketball programs have been identified as possibly breaking NCAA rules through violations that were uncovered by the FBI's investigation into corruption in the sport, according to documents published by Yahoo! Sports.
Schools identified by Yahoo! as having players who possibly violated NCAA rules include Duke, North Carolina, Texas, Kentucky, Michigan State, Southern California and Kansas. At least 25 players are linked to impermissible benefits, including Michigan State's Miles Bridges, Alabama's Collin Sexton and Duke's Wendell Carter.
The documents obtained by Yahoo! detail the work of former NBA agent Andy Miller and his agency, ASM Sports. Yahoo! reports that the documents show cash advances and entertainment and travel expenses paid for college prospects and their families.
ESPN previously reported that as many as three dozen Division I programs, including many of the sport's traditional powers, might be facing NCAA sanctions once the FBI releases information it acquired during its investigation. A source familiar with the investigation — which includes more than 4,000 conversations intercepted through wiretaps and financial records, emails and other records seized from Miller's office — had told ESPN's Mark Schlabach that many of the sport's top coaches and players might be implicated, calling Miller's records "the NCAA's worst nightmare."
Friday's report from Yahoo! begins to name the teams and players allegedly involved.
At least six players were identified in the documents as receiving payments exceeding $10,000. They include Dallas Mavericks point guard Dennis Smith Jr., who received $73,500 in loans from ASM before he played for NC State; Brooklyn Nets shooting guard Isaiah Whitehead, who received more than $37,000 around the time he was a freshman at Seton Hall; and 2017 No. 1 NBA draft pick Markelle Fultz, who received $10,000.
Other teams with current or former players who allegedly received payments were South Carolina, Louisville, Utah, Xavier, Wichita State, Clemson and Alabama. Other players named include former LSU guard Tim Quarterman, former Maryland center Diamond Stone and former Kentucky center Edrice "Bam" Adebayo.
"These allegations, if true, point to systematic failures that must be fixed and fixed now if we want college sports in America," NCAA president Mark Emmert said in a statement Friday. "Simply put, people who engage in this kind of behavior have no place in college sports. They are an affront to all those who play by the rules."
Emmert noted that the formation this past October of an independent Commission on College Basketball intended to provide recommendations on cleaning up the sport.
"With these latest allegations, it's clear this work is more important now than ever," the NCAA president said.
Xavier coach Chris Mack said in a statement to Yahoo! that he has no relationship with Miller or any of his associates.
"Beyond that, our staff has never created a path for him to foster a relationship with any of our student-athletes while enrolled at Xavier," Mack said. "Any suggestion that I or anyone on my staff utilized Andy Miller to provide even the slightest of financial benefits to a Xavier student-athlete is grossly misinformed. We are prepared to cooperate with any and all investigations at any level."
Officials at NC State, Seton Hall, Maryland, Kentucky and Washington did not respond to requests for comment from Yahoo!
The FBI has been investigating college basketball bribes and corruption for at least two years.
Last week, a federal judge in New York declined to dismiss criminal indictments against Adidas executives James Gatto and Merl Code, as well as Christian Dawkins, a runner who worked for Miller's ASM Sports. The men are among 10 people who were charged with wire fraud in September after the government accused them of funneling money from Adidas to the families of high-profile recruits. Their trial is scheduled to begin Oct. 1.
Also last week, the U.S. Attorney's Office in New York dropped federal charges against Jonathan Brad Augustine, a former AAU director in Orlando, Florida, who had been accused of conspiring with the others to persuade two high school players to sign with Louisville and one with Miami.
ESPN
Image BSO Twitter
Mentioned In This Post:
About the author