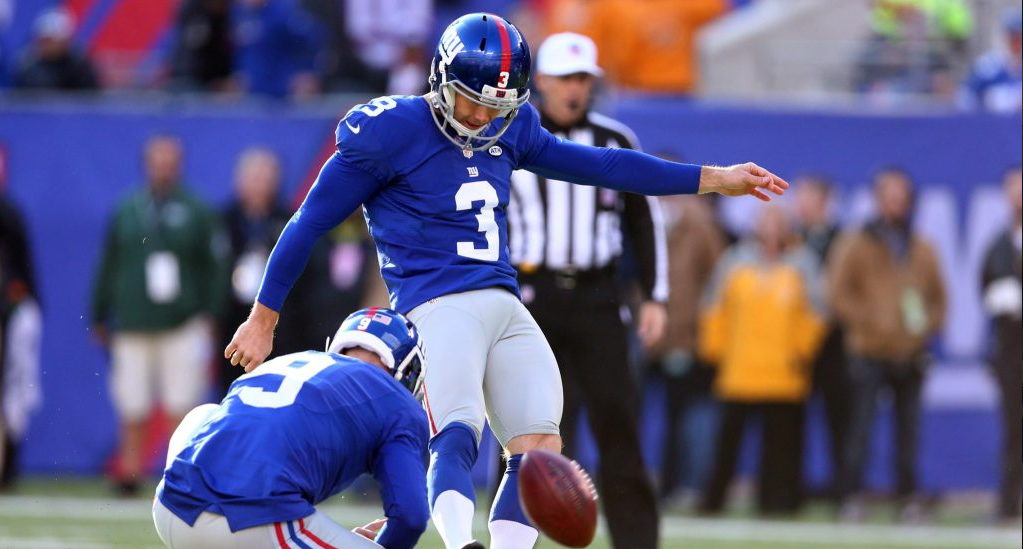 The NFL Suspends An Unemployed Kicker 6 Games
08 Sep, 2017
Former New York Giants kicker Josh Brown has been suspended another six games for domestic violence accusations, the NFL confirmed in a text message to ESPN on Friday morning.
Brown served a one-game suspension at the start of the 2016 season, and he accepted the additional ban following further investigation by the NFL.
"We reopened the investigation based on new info," the league texted to ESPN on Friday. "Concluded there was a violation of our personal conduct policy and imposed 6 game suspension which he accepted without appeal."
The decision comes on the same day that Dallas Cowboys running back Ezekiel Elliott is waiting to hear from a U.S. District Court judge in Texas whether he will be granted a temporary restraining order that would allow him to continue to play this season. Elliott was suspended for six games on Aug. 11 for a violation of the league's personal conduct policy, but he will be able to play Sunday against the Giants.
"Timing has nothing to do with Zeke and made no sense to hold this until Zeke was complete," the league texted to ESPN.
Although Brown remains unsigned after the Giants released him in October, he will start serving the six-game suspension immediately, starting with this week's games, a source told ESPN's Dan Graziano.
Brown told "Good Morning America" in February that he never hit Molly Brown, his now ex-wife.
"I mean, I had put my hands on her. I kicked the chair. I held her down. The holding down was the worst moment in our marriage," Brown said during an interview with ABC News' Paula Faris. "I never hit her. I never slapped her. I never choked her. I never did those types of things."
Brown was arrested on May 22, 2015, in Woodinville, Washington, on suspicion of domestic assault in the fourth degree. Charges were never filed. In October 2016, documents were released related to Brown's arrest. The letters, emails and journals contained admissions by Brown that he had physically, verbally and emotionally abused his wife.
"These were the things that you say to yourself and then you'd burn them. … And I didn't," Brown told "Good Morning America." "The fact that my private things are being used against me, that's hard to swallow. I'm talking about my journals. I had to learn all that and write that down in order to heal, and now you're telling me that I'm going to be punished for trying to correct the things in my life that needed to be changed."
Brown was coming off the best season of his career in 2015, when he made 94 percent of his kicks. The Giants signed him to a two-year, $4 million deal in April 2016 despite knowing he was under investigation for domestic abuse.
In August 2016, the NFL ultimately suspended Brown for one game for what he repeatedly called a "moment." The arrest came after he was accused by Molly Brown of grabbing her wrist during an argument the previous year. He said the league has known everything since the start of the investigation and that he has never tried to hide his problems.
The arresting officer wrote in his report that Brown told him he tried to grab the phone and grabbed her wrist. Brown provided a different version of the story during his interview with ABC News.
"No, I did not. I did not touch her on the wrist," he said.
ESPN
Image ESPNHQ twitter
Mentioned In This Post:
About the author