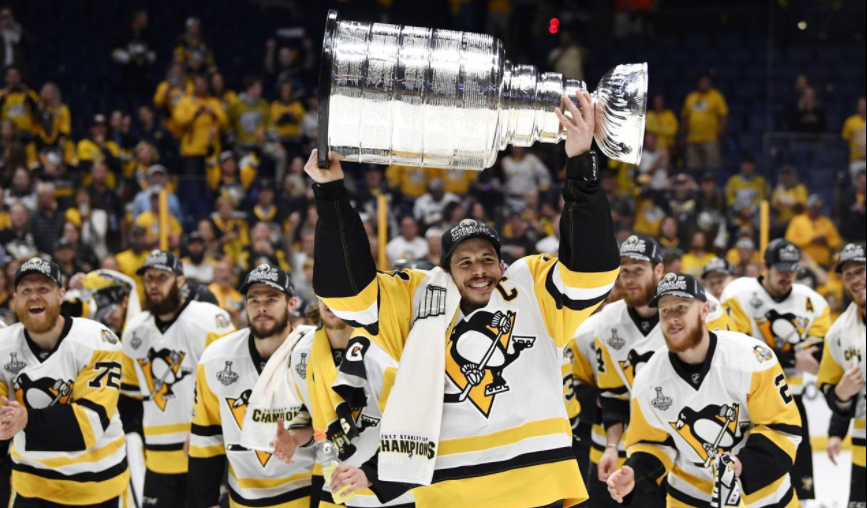 The Pittsburg Penguins Have Done it Again!
12 Jun, 2017
The Pittsburgh Penguins clinched back-to-back championships with a 2-0 win against the Nashville Predators in Game 6 of the Stanley Cup Final at Bridgestone Arena on Sunday.
Pittsburgh is the first NHL team to repeat since the Detroit Red Wings in 1997 and 1998. It is the fifth Stanley Cup title for the Penguins, and they have won each of them on the road.
Sidney Crosby won the Conn Smythe Trophy as the most valuable player in the Stanley Cup Playoffs for the second consecutive season in his third Cup victory. He finished the postseason one point behind teammate Evgeni Malkin with 27 points (eight goals, 19 points) in 24 games.
"I think I'm just really happy for this group," Crosby said. "A good chunk of the guys were returning from last year, so it's pretty special. We set out to try to go back-to-back. We knew it was going to be pretty difficult, but I think that's probably where the most joy comes out of is just knowing how difficult it is to go back-to-back and knowing that we overcame all those things. It's a pretty special group, I'll say that."
Patric Hornqvist scored with 1:35 remaining in the third period to give the Penguins a 1-0 lead.
The Penguins acquired Hornqvist in a trade with the Predators for James Neal on July 27, 2014. He said scoring the game-winning goal against his former team made it even more special.
"Yeah, for sure," Hornqvist said. "This is where I've been playing most of my games and to win it and score that goal here, it couldn't end any better for me."
Carl Hagelin scored an empty-net goal with 14 seconds remaining to give the Penguins a 2-0 lead.
Rookie goaltender Matt Murray made 27 saves for his second consecutive shutout, fourth in the playoffs in his NHL career. He made 24 saves in a 6-0, Game 5 win Thursday.
Colton Sissons appeared to give the Predators a 1-0 lead at 1:07 of the second period, but the goal was disallowed because a whistle was blown.
"Every time we got back to the bench, we felt that next shift was going to be the one that was going to go for us," Sissons said. "And we kept that all the way through, right up until they got the empty-netter to kind of seal the deal there."
The Predators had a 5-on-3 power play for 32 seconds in the third period. Nashville was held to three shots on goal during four power plays.
NHL.com
Image IWFSAustin twitter
Mentioned In This Post:
About the author