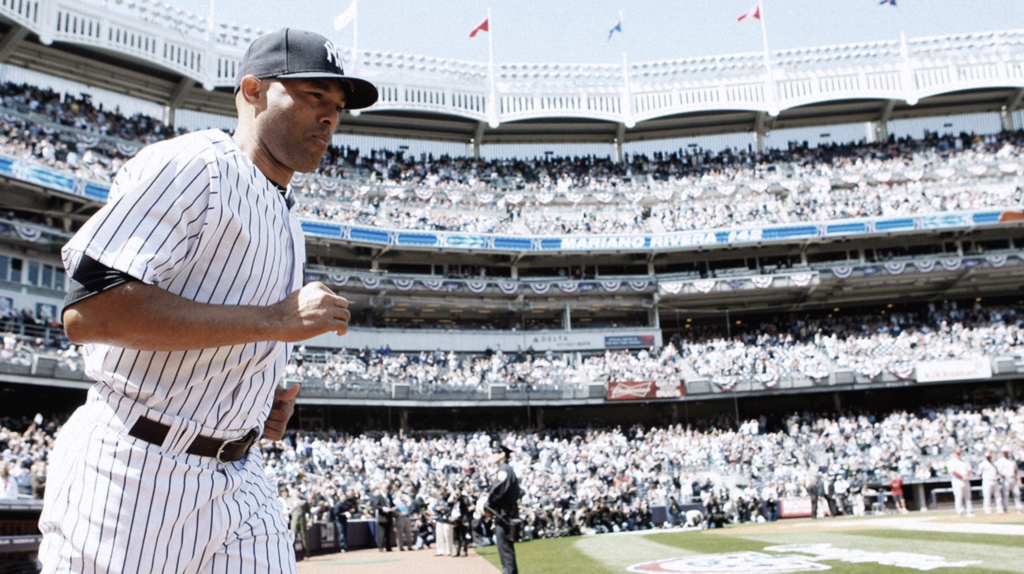 The Sandman Leads The Way To The Hall of Fame
22 Jan, 2019
Closer Mariano Rivera, designated hitter Edgar Martinez and starting pitchers Roy Halladay and Mike Mussina will be the newest members of the Baseball Hall of Fame. Rivera became the first player to be unanimously voted into the Hall, appearing on all 425 ballots.
The four were voted in by the Baseball Writers' Association of America on Tuesday. Of the four, Halladay and Mussina were first-round draft picks, though only Mussina was touted for stardom from the start of his career.
Before Rivera, the highest vote percentage to gain Hall entry belonged to Ken Griffey Jr. in 2016, when he received 99.3 percent (named on 437 of 440 ballots).
"This was just beyond my imagination," Rivera said on a conference call with reporters. "Just to be considered a Hall of Famer is an honor, but to be unanimous is just amazing."
Martinez, in his final year on the ballot, received 85.4 percent, culminating a late surge of support; he received just 27 percent four years ago, when his election felt like a remote possibility. Halladay, who died in 2017 when the plane he was piloting crashed into the Gulf of Mexico off the Florida coast, also received 85.4 percent of the vote, joining Rivera as a first-ballot inductee. Mussina received 76.7 percent of the vote, clearing the 75 percent threshold by seven votes.
Curt Schilling received 60.9 percent of the votes, while Roger Clemens and Barry Bonds — whose cases are muddied by steroid accusations — continued to make small gains, up from 57.3 percent and 56.4 percent, respectively, in 2018 to 59.5 percent and 59.1 percent. They have three years remaining on the ballot. Fred McGriff made a leap on his final year on the ballot but fell short at 39.8 percent, and now he moves over to the Veterans Committee.
Rivera signed for $3,000, was left unprotected in the 1993 expansion draft and struggled in his initial big league trial as a starter. Now he is not only a Hall of Famer, but the first player the BBWAA ever has unanimously elected.
Martinez signed for $4,000, hit .173 in his first minor league season and didn't get the opportunity to become a full-time starter in the majors until he was 27. He is now a Hall of Famer.
The late Halladay was a first-round pick but was once so lost in the majors that he had to go all the way back down to Class A to rebuild himself as a pitcher. He is now a Hall of Famer.
Mussina was an 11th-round pick out of Montoursville, Pennsylvania, in 1987, but he went to Stanford University and then was a first-round pick of the Baltimore Orioles in 1990. He is now a Hall of Famer.
Rivera, Martinez, Halladay and Mussina will join Lee Smith and Harold Baines — who were selected in December by the Today's Game Era Committee — in a unique Hall of Fame class: two closers, two designated hitters and two starting pitchers, including one with 203 wins, the fewest for a starting pitcher since the Veterans Committee elected Addie Joss in 1978 with 160 wins.
ESPN
Image Yankees twitter
Mentioned In This Post:
About the author