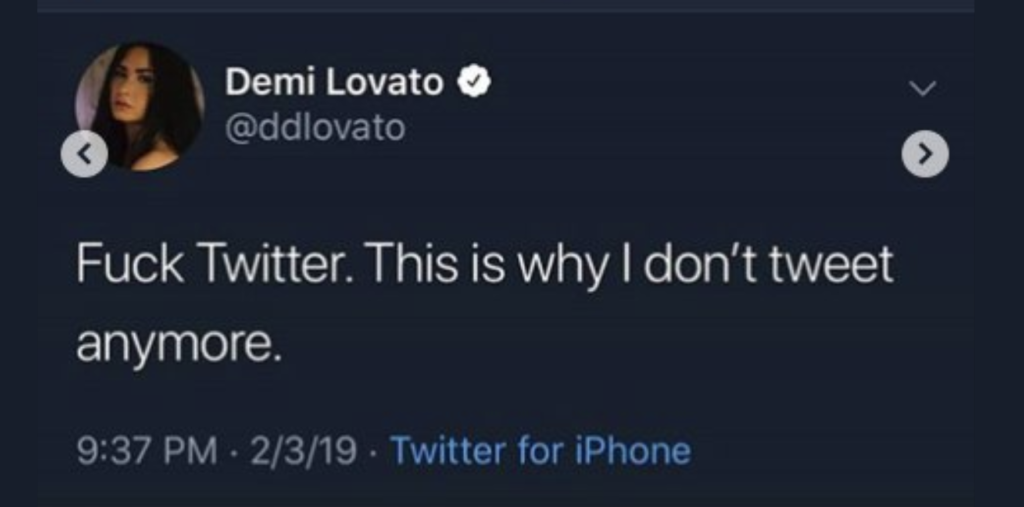 The Twitterverse Let Demi Lovato Have it For This
04 Feb, 2019
First, an array of memes hit social media following the arrest of 21 Savage, who is being accused of overstaying an expired visa after coming to America from the U.K. in 2006.
"The 21 Savage memes have been my favorite part of the Super Bowl," Lovato wrote Sunday night (Feb. 3), as Super Bowl LIII unfolded.
Lovato's mentions and IG comments quickly become flooded with criticism, and some fans even unfairly poked at Demi's struggles with addiction in the past. "If you're going to come at me for making a joke, try coming at me with something original not involving drugs," the "Tell Me You Love Me" singer responded. "Fuck Twitter. This is why I don't tweet anymore."
Meanwhile, artists in the hip-hop community such as Wale, Offset, Talib Kweli, and Lil Yachty each fired back in defense of their friend, 21 Savage. "Why is somebody freedom funny … I don't get the joke," Folarin replied. "A lot of people were sending you love light , prayers etc . When people were making jokes about u at a rough time. A lot of people. Bless up.
Billboard
Image Demi Lovato twitter
Mentioned In This Post:
About the author