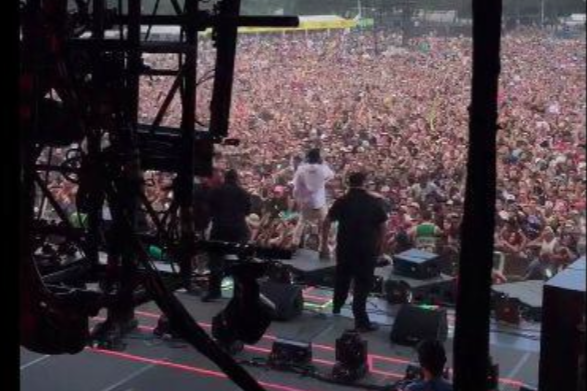 Travi$ Scott Arrested At Lollapalooza For Inciting a Riot
02 Aug, 2015
Cops weren't having any of Travi$ Scott's antics at Lollapalooza. The rapper was arrested on Saturday after inciting fans to bum rush the stage, chanting "We Want Rage" to the crowd of thousands in Chicago.
Cops shut down the show within minutes as fans leapt onto the stage. Scott, who initially fled the scene, was later found and taken into custody. He was charged with disorderly conduct.
"The performer played one song and then began telling fans to come over the barricades," the Office of Emergency Management said in a statement to ABC. "Due to the security's quick response, the situation was remedied immediately and no fans were injured. The performer fled the scene and was taken into custody a short while later."
Scott has a history of stirring things up during his performances. Just two months ago, he had to apologize after throwing a cameraman off his stage at Hot 97's Summer Jam.
BET
Image CBS Chicago twitter
Mentioned In This Post:
About the author